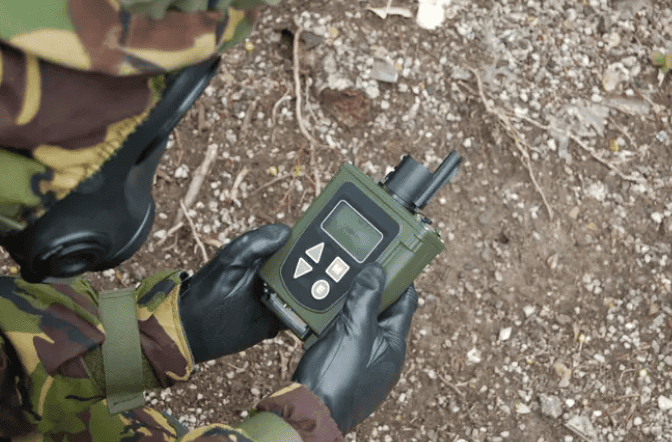 Smiths Detection has been awarded an £88 million contract to develop, manufacture, supply and support next generation Chemical Sense Equipment for the UK Ministry of Defence (MoD).
The award is part of an MoD programme to replace and strengthen its chemical detecting capabilities, helping to ensure that areas are safe from toxic chemicals that could harm defense personnel or civilians.
For the program, Smiths Detection will develop three next-generation chemical sensor products, including a wearable personal chemical agent sensor with combined vapor and aerosol capabilities; a survey chemical agent sensor, a portable device to check potentially hazardous areas or surfaces; and a remote monitoring chemical sensor for use in fixed locations with enhanced identification and classification performance.
Smiths Detection will be responsible for all stages of the development and supply of the systems, including laboratory research, field testing, manufacture and supply, and ongoing service and support.
The new technology, which will be developed in close collaboration with the MoD, will feature Smiths Detection proprietary Ion Mobility Spectrometry (IMS) detection and identification technology and be based on its Lightweight Chemical Detector (LCD) line of advanced, easy-to-use threat detection devices.
Smiths Detection President, Roland Carter, said: "We're honored to have been selected by the UK Ministry of Defence to supply this next-generation technology. Since our business inception, nearly 70 years ago, we have been designing, developing, manufacturing, and servicing chemical sensing technology. This technology protects defense forces, including the UK MoD, and communities from known and emerging threats. This award is testament to our leading technology and the knowledge, commitment and ingenuity of the people in our organization who everyday help to make the world a safer place."
Minister for Defence Procurement, James Cartlidge, added: "It's vital we protect our Service Personnel, and this cutting-edge technology is so important to reduce the threat posed by toxic chemicals across a range of environments globally. Not only is it an impressive piece of equipment that will be designed and manufactured here in the UK, but the ability for it to be continually developed and improved is exactly how we want Defence procurement to be – deliverable, effective and ambitious."