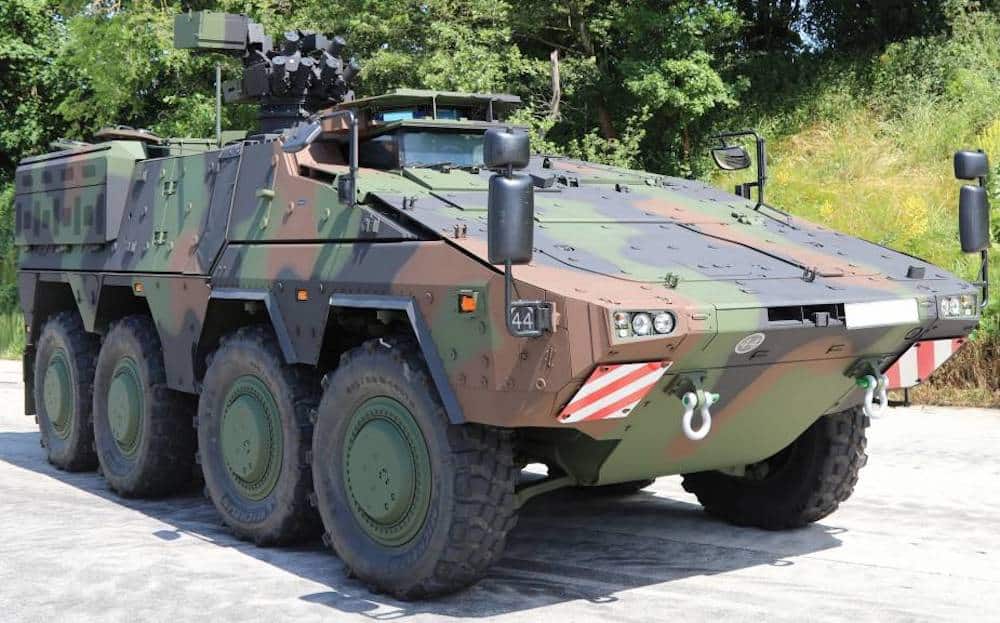 The Slovenian Ministry of Defense, represented by the European procurement organization OCCAR, has signed a contract with ARTEC, a consortium of Krauss-Maffei Wegmann (KMW) and Rheinmetall, for the delivery of 45 BOXER wheeled vehicles in four different variants.
ARTEC GmbH was founded in 1999 and is a joint venture between Krauss-Maffei Wegmann GmbH & Co. KG, Rheinmetall Landsysteme GmbH and Rheinmetall Defence Nederland B.V. The company coordinates series production and serves as the point of contact for all export issues relating to the BOXER.
ARTEC will deliver the BOXER vehicles from 2024 to 2026 under the €281.5 million contract. With this new contract with EU and NATO member Slovenia, the BOXER program has six user states.
The BOXER is a highly protected 8×8 wheeled vehicle with a modular architecture that allows a diversity of variants like no other vehicle system. So far, approximately 1,500 vehicles in twenty different versions are under contract in the four NATO member states Germany, the Netherlands, Lithuania and the United Kingdom. NATO partner state Australia has also opted for the BOXER.