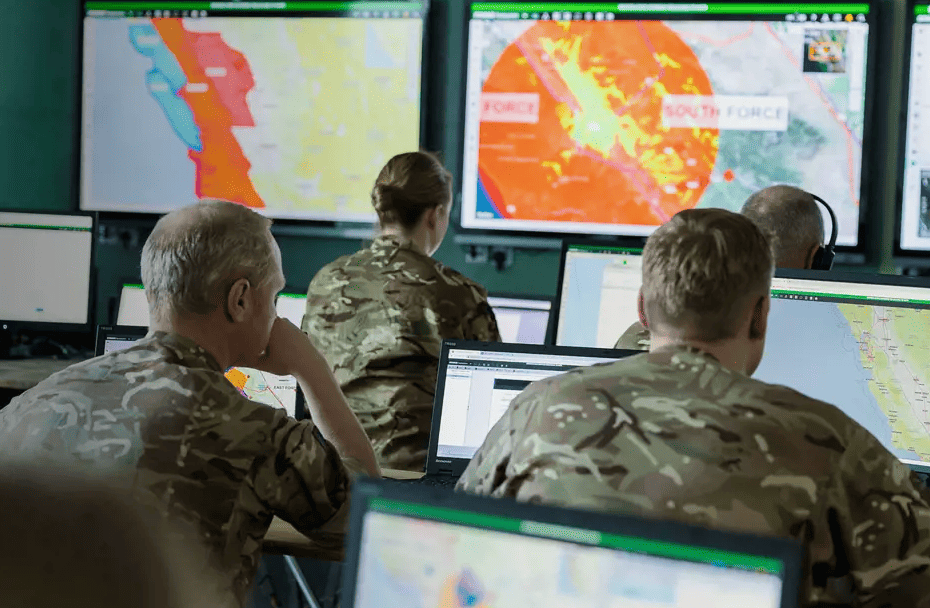 The Australian Defence Force has down-selected elements of Systematic's SitaWare suite of battle management software (BMS) to support the first Tranche of LAND 200 Phase 3 project.
Under Tranche 1, Systematic has been asked to tender its SitaWare Headquarters and SitaWare Frontline BMS to support command-and-control (C2) functions for the Australian Army across a limited number of critical fixed, static, and mobile locations for deployment at battlegroup and above. This includes mounting SitaWare in C2 variants of the Australian Army's Thales Bushmaster and Hawkei Protected Mobility Vehicles (PMV), as well as Mercedes-Benz G-Wagons.
"Choosing SitaWare Headquarters and SitaWare Frontline for use in the Australian Army's critical C2 platforms in this first Tranche will deliver unrivalled situational awareness, as well as battlefield management and planning. Its use by other countries in the Five Eyes alliance will also help to facilitate interoperability across all domains," said David Horton, Systematic's Vice President for the Asia-Pacific Region.
"This decision comes after extremely rigorous testing and evaluation of SitaWare by the Australian Army during the selection and deployment as an interim BMS (iBMS) solution, to ensure they had a fit-for-purpose and future-proof solution. SitaWare's commercial off-the-shelf (COTS) design means that it is regularly updated, is well supported, and requires minimum development work for it to meet Australian requirements. The open architecture of the platform also means that users can integrate other hardware and software through our software development kit (SDK)," Horton added.
Find manufacturers of Military Command & Control (C2) and suppliers of C2 equipment and technology >>