Safran Electronics & Defense has won a contract from Airbus Helicopters to supply new-generation Euroflir™410 observation systems for ten NH90-TTH Caiman helicopters deployed by French Special Forces. These new Standard 2 helicopters will allow French forces to handle the full range of utility missions.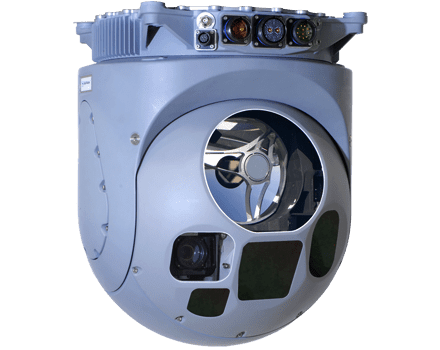 The new-generation Euroflir™410 is capable of detecting and identifying threats at a distance of several kilometers, thus boosting the operational capabilities of French Special Forces and enabling them to carry out even the most demanding missions day or night, and in the worst weather conditions.
Designed and produced in France by Safran, the Euroflir™410 is a compact and modular optronic (electro-optical) system that offers unrivaled observation capability under any conditions of visibility, in large part due to its very-long-range multispectral telescope and high-performance line-of-sight stabilization.
Furthermore, because it can be easily integrated with mission systems and used in conjunction with wide-field-of-view Eurofl'eye™ optronics, pilots can take full advantage of all its functions to reduce their workload in the cockpit.
Ten NH90 TTH Standard 2 helicopters will be delivered to the 4th Special Forces Helicopter Regiment starting in 2025, and will gradually replace the French army's Puma helicopters.