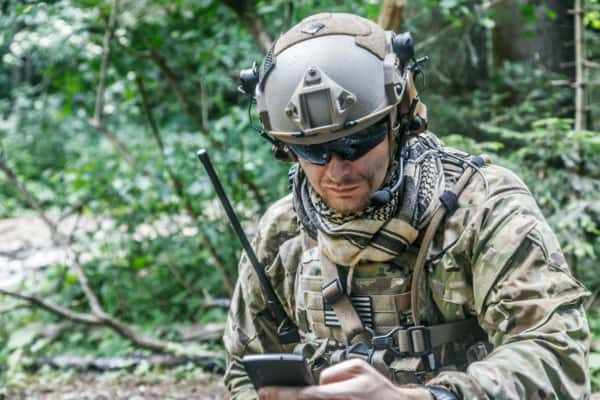 The US Air Force has selected mobility solutions provider Social Mobile to design and build a 5G mobile solution to support the specific needs of the Air Force Special Operations Command (AFSOC). 
Through this AFWERX Small Business Innovative Research (SBIR) Phase II contract, Social Mobile will deliver a handheld and chest-mountable device that leverages Android Enterprise and is built to military-grade specifications. This new contract follows the AFWERX SBIR Phase I contract Social Mobile received in 2021.
As an alternative to consumer-grade devices, the SBIR Phase II contract will enable Social Mobile to collaborate with the US Air Force to design and deliver a lightweight, ruggedized, private label, mobile device with a guaranteed minimum lifespan of three years.
Social Mobile believes its reliable and secure solution will enable the US Air Force to support an array of applications and operations while future-proofing its portfolio and streamlining procurement.
"Building on the success of the previous contract, we look forward to working side-by-side with the US Air Force to develop a mobile solution that meets the needs of their operations today as well as in the future," said Robert Morcos, Founder and CEO. "Our solution will be lighter and more durable than their current device, offer more hands-free capabilities, all while taking full advantage of Android Enterprise with respect to security, features, and updates."
As part of the SBIR Phase II contract, Social Mobile's solution will be considered by other branches of the US military, including Army, Navy, and Marine Corps.