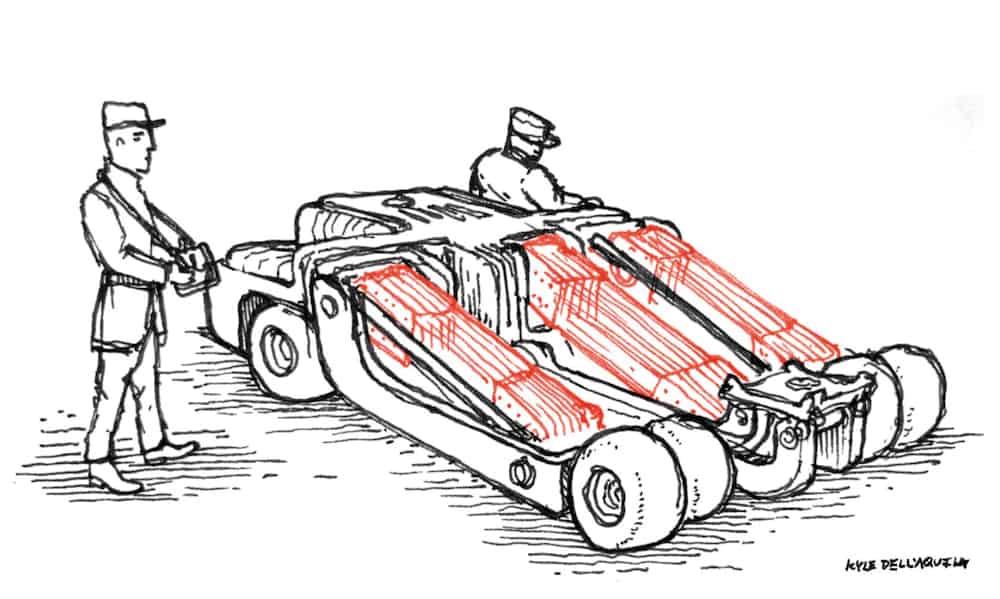 RISE Robotics, the Zero Emission heavy machinery company, has been selected to receive a $1.7 million Tactical Funding Increase (TACFI) by AFVentures, a division of AFWERX, to modernize US Air Force Ground Support Equipment. The award directly supports the Air Force's need for more efficient, effective, and electrically powered loading equipment.
The TACFI significantly contributes to modernizing the MHU-083 Jammer, a critical piece of handling equipment for aircraft munitions, which is an essential enabling component for the US Air Force to demonstrate strategic deterrence and global reach. Patented RISE Technology delivers a machine capable of unprecedented levels of performance and efficiency for an extensive suite of support vehicles. 
"We are honored to bring RISE machine technology to United States Air Force warfighters to modernize the equipment they use to be more available, more efficient, more productive and safe," said RISE Robotics CEO, Arron Acosta. "It is estimated that there are over 2,000 Jammers in service today, which illustrates how important this is to Air Force operations and how significant the business opportunity is for RISE Robotics."
RISE Robotics' zero emission machines incorporate the patented RISE Cylinder (US Patent 11255416, Patent Pending: WO2019/014259), a fluid-free, electromechanical alternative to hydraulic cylinders for heavy equipment and machinery that addresses the battery-electrification problems inherent in hydraulic systems by delivering hydraulic-like forces at unprecedented efficiency, precision, speed, and weight. RISE Cylinder uses up to 90% less energy than hydraulic cylinders.