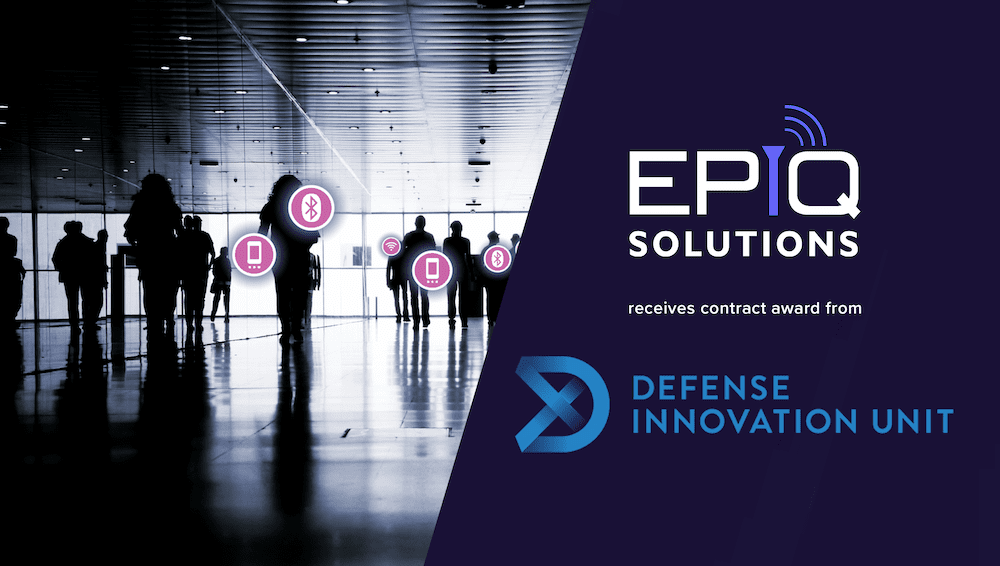 Epiq Solutions has been awarded a contract by the Defense Innovation Unit (DIU), a U.S. Department of Defense (DoD) organization, to deliver highly innovative RF sensors and processing in support of the U.S. government's Spectrum and Wireless Monitoring (SWiM) project. This contract enables collaboration with DIU to create a solution that the U.S. government can use to defend against threats posed by wireless devices. 
Epiq Solutions plans to leverage its experience developing and deploying its Flying Fox Enterprise product, a proven wireless device detection and location technology, in the creation of the new solution.
DIU is a DoD organization focused exclusively on fielding and scaling commercial technology across the U.S. military to help solve critical problems affecting national security. With this contract award, Epiq Solutions will provide the DoD with a locally-managed Commercial Off-The-Shelf (COTS) sensor network solution powered by Flying Fox Enterprise and delivered on a modular, open, non-proprietary platform. This will allow DoD users to mitigate wireless threats and comply with federal security policies by monitoring both unintended and deliberately malicious information-bearing RF emanations from wireless devices in a wide variety of Sensitive Compartmented Information Facilities (SCIFs).
Flying Fox Enterprise is designed to be the engine for the DIU SWiM project. It is the only product of its kind to have passed accreditation testing and be listed on the DoDIN Approved Product List (APL). It originated in a Government-Off-The-Shelf (GOTS) – COTS program with the Naval Research Lab (NRL) and previous versions have been used for years by federal agencies to provide 24/7 detection and location of wireless devices. Flying Fox Enterprise's innovative technology allows full visibility of wireless device activity across the commercial wireless spectrum.
"We are honored to have been selected by the DIU to help protect the Department of Defense from national security threats in their secure spaces," said John Orlando, Epiq Solutions' co-founder and CEO. "Our participation in the SWiM project provides a unique offering to DIU's users and will complement our existing Flying Fox Enterprise solution, bringing sensor network innovation to a range of government customers."
Together, Epiq Solutions' extensive experience with RF sensor technology and the Flying Fox Enterprise product will allow the DIU SWiM project to achieve its goals of deploying high-availability, globally-deployed, locally-managed/maintained hybrid COTS/GOTS RF sensing solution for 24/7 use to meet federal security needs.