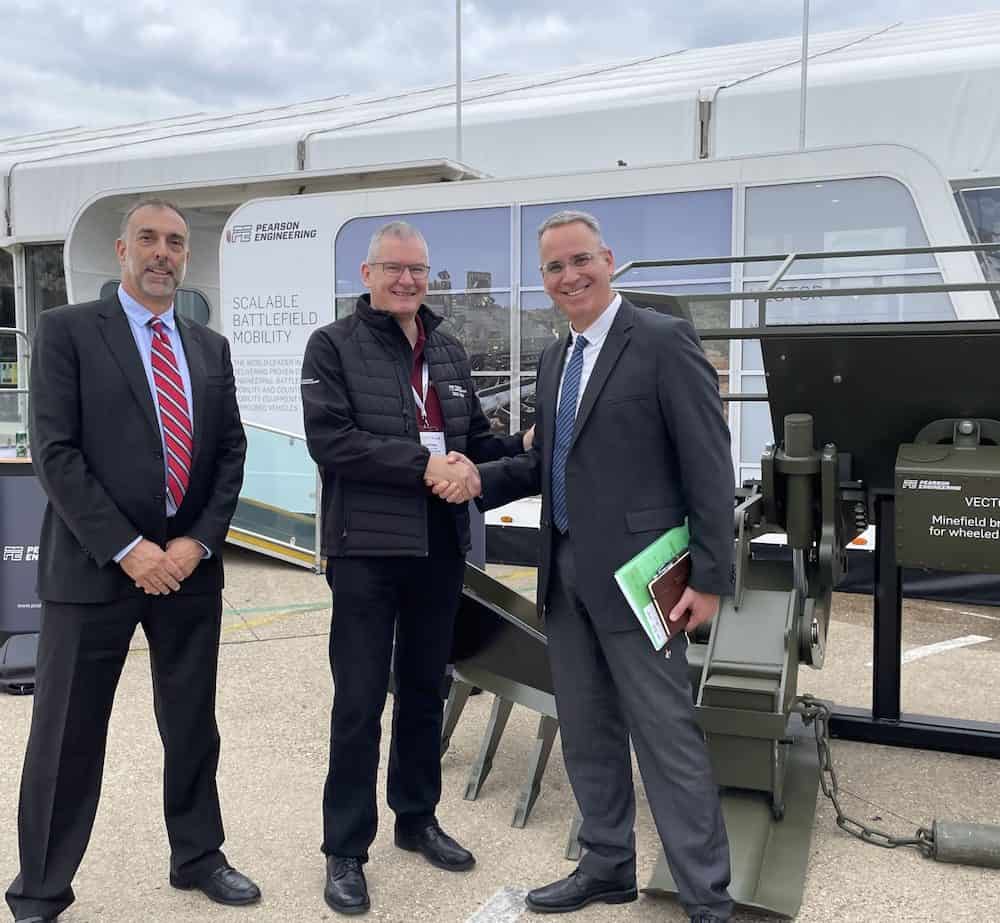 Rafael Advanced Defense Systems (RAFAEL) has completed the acquisition of Pearson Engineering Ltd, including Pearson's subsidiary company Responsive Engineering Ltd.
The acquisition was executed under a stock purchase agreement (SPA), transferring 100% of the ownership.
RAFAEL is an Israeli-based defense contractor, specializing in cutting-edge, innovative defense systems, such as the TROPHY active protection system, vehicle armor solutions, counter Improvised Explore Device (IED) technologies and many other systems.
The company is Israel's third largest defense company, with 8,000+ employees and over 30 subsidiaries worldwide, serving the defense, security and aerospace markets. RAFAEL is a truly global organization, with a strong presence in many major defense markets; including the US, India, South Korea, most European NATO member countries, including the UK, as well as throughout Asia, Scandinavia, and South America.
"This acquisition is part of RAFAEL's continued strategic investments, with the purpose of transferring cutting-edge, state-of-the-art technologies, products and systems into the United Kingdom, in support of UK national security and prosperity," said M.G (ret.) Yoav Har Even, RAFAEL'S President and CEO. "Until recently, most of RAFAEL's operations in the UK were in partnership with UK prime contractors, with the majority of workshare manufactured in Israel. Pearson and Responsive Engineering's activity is supported by an outstanding legacy of excellence in innovation. By acquiring this company, we will be able to enhance and expand Pearson Engineering's manufacturing capabilities in the UK, thus strengthening our UK supply chain to better support our customers, especially the UK MoD and British armed forces. This will lead to a significant increase in the number of jobs in Newcastle and will build strong links with academic institutions throughout the UK and specifically in North East England."
"Pearson Engineering is immensely proud of its life-saving combat engineering systems, which are used by land forces worldwide. This acquisition will not only allow us to enhance our existing product portfolio but will enable the development of innovative, class-leading products and capabilities. RAFAEL's ambition for Pearson and Responsive brings valuable growth and stability, for our employees, our trusted supply partners in the region and the wider community in the North East. It will undoubtedly create more jobs and generate exciting career opportunities within both companies", said Craig Priday, Pearson Engineering Managing Director.
"Both RAFAEL and Pearson have an outstanding legacy in force protection capabilities," said Dr. Ran Gozali, EVP, GM Land and Naval Division for RAFAEL. "RAFAEL's reactive armor, fitted to most UK armored vehicles in Iraq, saved the lives of many British soldiers. The UK MoD Challenger 3 program is another point of synergy. Pearson and Responsive are manufacturing the tank's turret structures and, supported by RAFAEL, Pearson will be able to locally manufacture and integrate the TROPHY active protection system, providing the highest level of protection to the crew. This is a great example of RAFAEL's commitment to deliver additional cutting-edge technologies and capabilities to Pearson Engineering, to support current and future UK MoD needs."