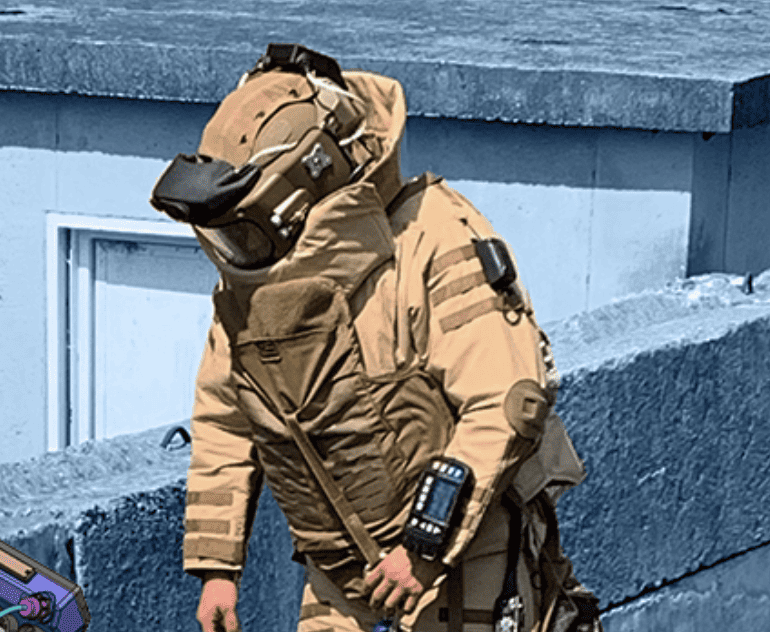 QinetiQ US has been awarded a five-year $84 million IDIQ contract to deliver the Next Generation Advanced Bomb Suit (NGABS) for Product Manager Soldier Protective Equipment (PM SPE).
The company will supply over 700 NGABS suits to the U.S. Army, replacing the 20-year-old Advanced Bomb Suit (ABS).
The new suit will provide enhanced protection to the Explosive Ordnance Disposal (EOD) soldier in daily operations to identify, render safe, and dispose of Improvised Explosive Devices (IEDs) and other explosive threats. 
The NGABS increases EOD Soldier readiness to respond to evolving threats by providing them with 360 degree ballistic protection and drastically increasing situational awareness through technology advancement in its low/no light operation integrated capability provided by a Modular Sensor Suite (MSS) and Heads Up Display (HUD).
"NGABS is a great program for us to partner with the U.S. Army on as it embodies the type of mission readiness that we are enthusiastic about helping our customers be equipped with," said Shawn N. Purvis, President, and CEO of QinetiQ US. "Enabling the PM SPE team to be equipped with what it needs to provide enhanced protection for various situations globally that ultimately leads to increased survivability of the force is an honor, and we are proud to do it."
"The EOD Soldiers have one of the most life-threatening jobs in the military and we are honored to partner with the U.S. Army PM SPE to provide the technology and hardware that will protect these soldiers so they can complete their missions safely and securely," added Steve Iwicki, Executive Vice President over QinetiQ US' space initiatives and our Defense Technologies and Solutions portfolio. "Our team has worked diligently to enhance the NGABS soldier experience through increased mobility and survivability in the construction of the suit."
Find Bomb Disposal Equipment manufacturers & suppliers of EOD Technology, bomb disposal vehicles, helmets & suits for defense > >