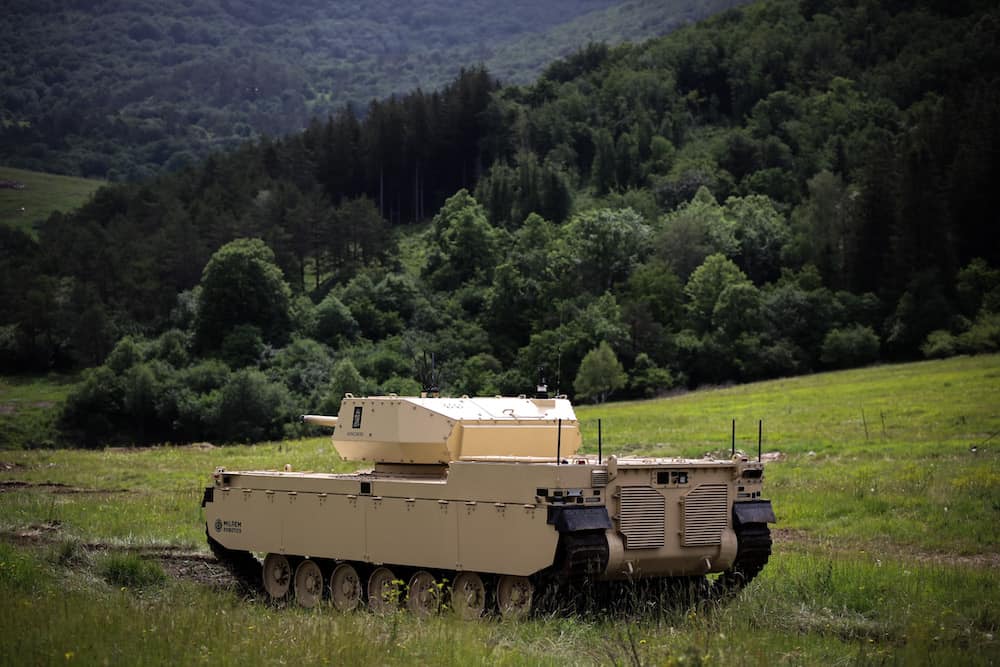 Milrem Robotics and Kongsberg Defence & Aerospace (KONGSBERG) have successfully performed the first live firing of the PROTECTOR Remote Turret from the Type-X Robotic Combat Vehicle (RCV).
This first firing was carried out with KONGSBERG's PROTECTOR RT40 which includes the Bushmaster 30mm cannon and a linkless ammunition handling system.
The live-fire was a step towards the companies' joint project of developing the Nordic Robotic Wingman (NRW) – a robotic fighting vehicle that addresses the requirements of the Nordic and Western European countries, and also the US.
NRW's purpose is to support Main Battle Tanks (MBTs) and Infantry Fighting Vehicles (IFVs) like the Leopard 2 or CV90, respectively. It will be equipped with KONGSBERG's latest and best PROTECTOR Remote Turrets (RT) that will be chosen specifically to meet the particular needs of various end-users.
Type-X, which the NRW is based on, provides equal or overmatching firepower and tactical usage to a unit equipped with IFVs and gives mechanized units the means to breach enemy defensive positions with minimal risk to their own troops. It can be fitted with a cannon up to 50mm, anti-tank missiles and a tethered drone for continuous situational awareness.
Milrem Robotics' Type-X is equipped with intelligent functions such as follow-me, waypoint navigation and obstacle detection with Artificial Intelligence (AI) being part of the algorithms. With the Type-X Milrem Robotics also introduces a feature called Indirect Drive that allows remote-controlled operations on higher speeds.
The Type-X with the RT40 is exhibited at Eurosatory 2022 at Milrem Robotics' stand in Hall 6 K253.