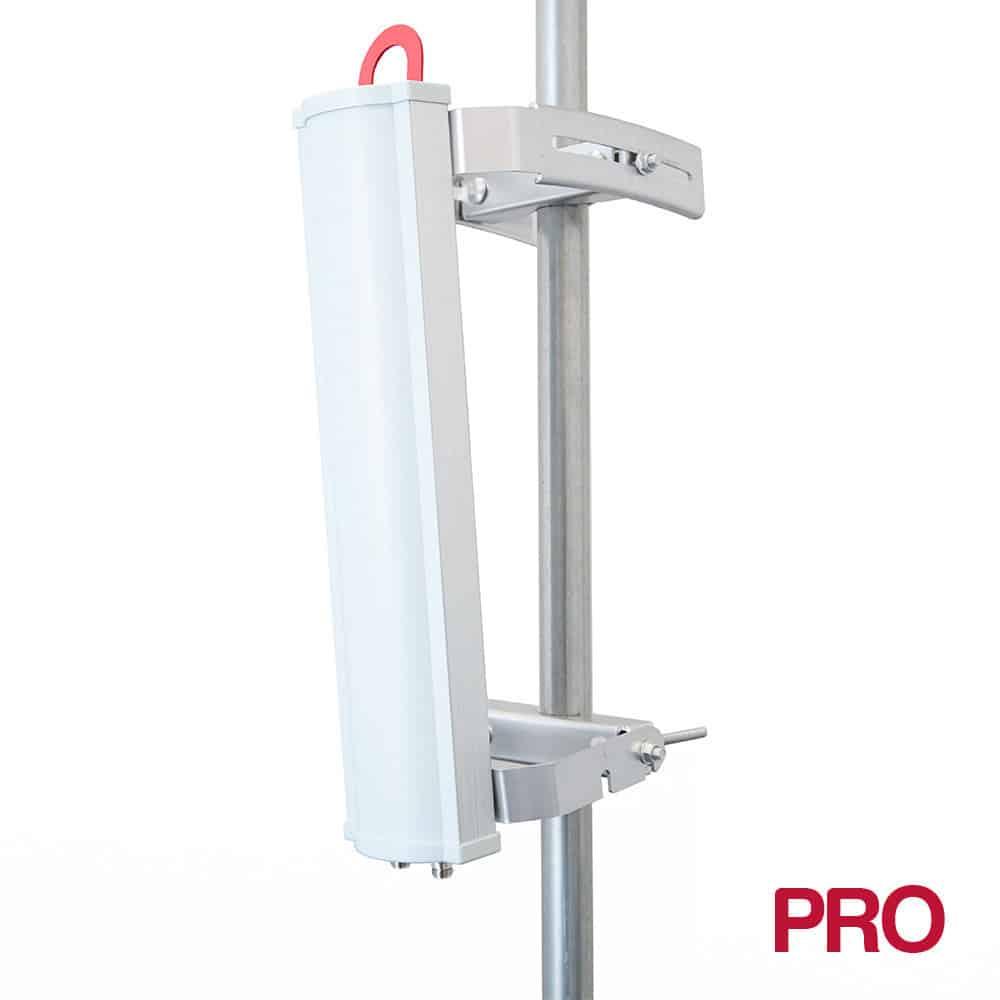 KP Performance Antennas has introduced 2-port ProLine 5GHz antennas that provide higher signal strength and improved interference rejection over equivalent asymmetric horn antennas.
KP's new line of 5 GHz ProLine 2-port sector antennas includes four models with high gain of 16 to 17 dBi and tailored patterns that are stable over a 60° to 90° bandwidth options, allowing them to outperform asymmetric horns.
The models feature superior front-to-back near 40 dB that permits channel reuse. A universal radio bracket with quick-release slot/clip design is compatible with many AP radios.
These new sector antennas support public safety (4.9 GHz), U-NII-1, 2, 3, and 4 (5.15-5.925 GHz), and up to 6.4 GHz for world-wide market. An integrated hoisting hook provides added safety and convenient installation.
All-weather operation is possible with rugged, powder-coated aluminum brackets, a heavy-duty UV-resistant ABS radome, and an annodized aluminum reflector.
"Our new 2-port ProLine 5GHz Sector antennas expands our offering of high performance antennas with options of a 45°, 65° and 90°, 3dB beamwidth with either horizontal/vertical or +/-45 slant polarization, making them compatible with all connectorized radios," said Justin Pollock, Product Line Manager, KP Performance Antennas.