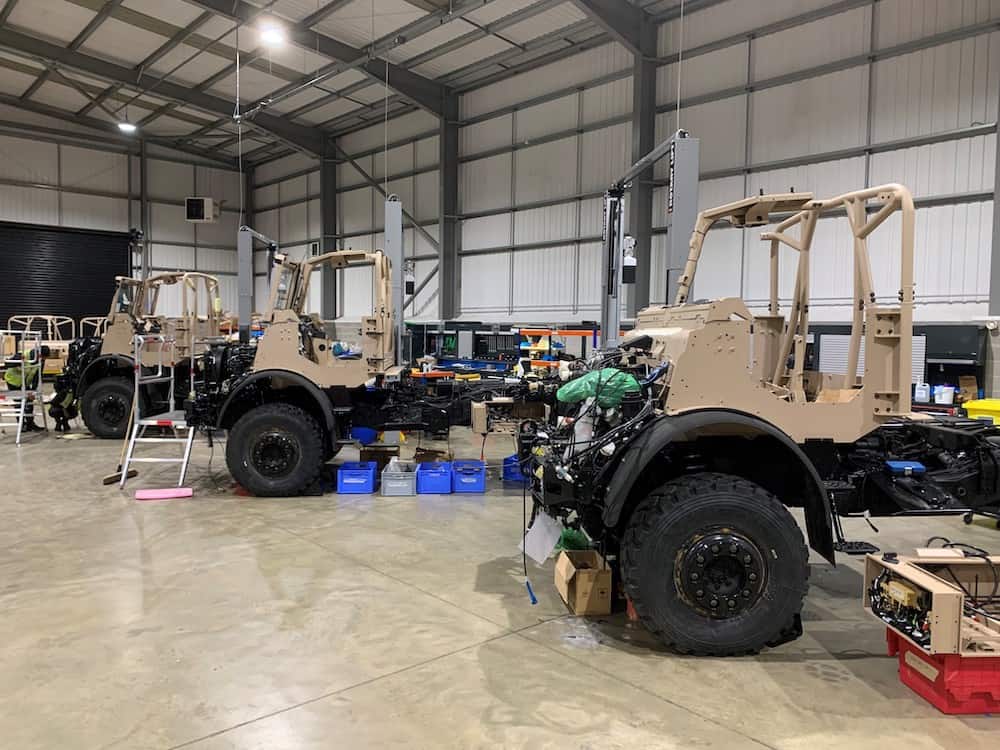 Jankel has successfully passed the Belgian Ministry of Defense (MoD)'s Preliminary Technical Acceptance (PTA) project milestone with its new Light Tactical Transport Vehicle (LTTV) and is now entering into high volume production. 
The LTTV program will deliver 199 of the Mercedes UNIMOG based-vehicles to the Belgian MoD.
The PTA milestone provides sign-off of the first of type vehicles against the contracted requirements, allowing commencement of the full production program. Included in the PTA review is the quality plan for production, proof of compliance with European legislation, and an in-depth technical compliance review against the detailed customer requirement documents. Now PTA has been achieved, Jankel will begin the full production program that will deliver 199 vehicles across the first quarters of 2022. In order to deliver this program, Jankel has established a dedicated and state-of-the-art production capability based in the Midlands, U.K.
Unveiled at DSEI in September 2019 and displayed at DSEI in September 2021, Jankel's LTTV is designed to provide a modular and configurable tactical support vehicle that benefits from unique, removable mission modules that enable the vehicle to be re-roled rapidly for operational platform versatility.
With a payload of over 3 tonnes, dependent on the final vehicle specification, the LTTV has 3 core variants for Special Operations support, including an ambulance variant.
Alongside a user-configurable, fully integrated suite of military sub-systems that includes a removable ballistic protection kit, a Roll-Over-Protection-System (ROPS), weapon mounts and communications fit, the platform will provide full interoperability with the Fox fleet of tactical vehicles.
The LTTV's versatility offers plug and play between rear bed configurations. Combining the strengths of a trusted and capable OEM platform with militarized and mission specific tactical enhancements, Jankel's LTTV is of particular interest to those already operating with the Mercedes Benz UNIMOG platform.
"I am very proud indeed of my team for having achieved this significant project milestone with our client, the Belgian MoD. Achieving PTA allows us to progress into a production program that will see us delivering 199 LTTV's," said Andrew Jankel, Chairman at Jankel.
"We are one of the very few U.K. based military vehicle manufacturers left that can offer genuine on-shore vehicle production capability right now. Of particular note is the fact that we have been working on much of this program during a period made more difficult by the ongoing Covid-19 restrictions. It has demonstrated that there can always be a way forward and that Jankel can continue to deliver, whatever the barriers – Driving Mission Success."