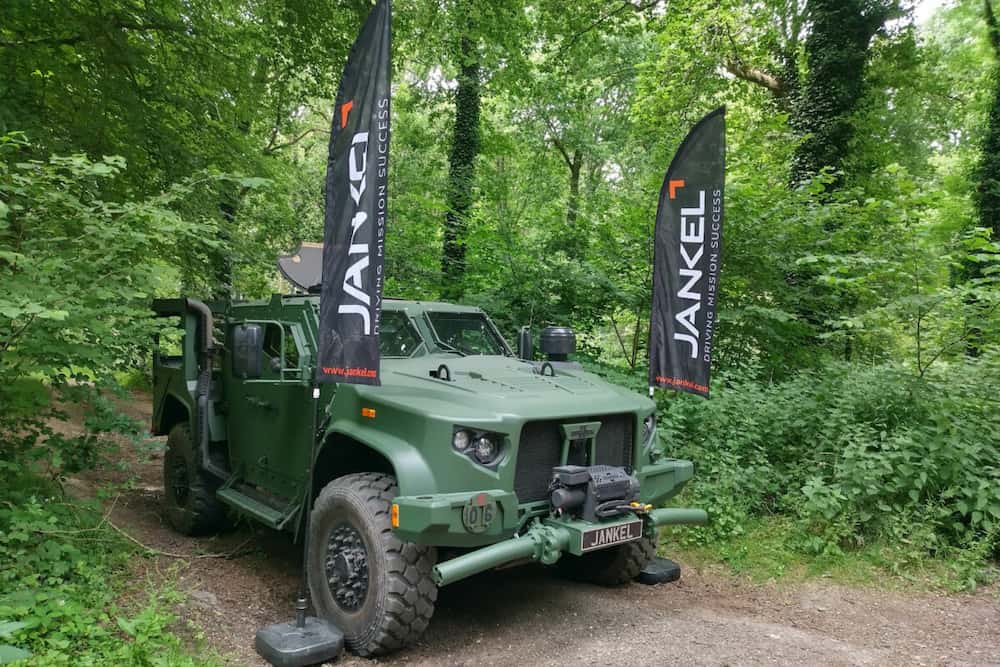 UK-based Jankel has signed a teaming agreement with Oshkosh Defense in the US to deliver optimized Oshkosh Joint Light Tactical Vehicles (JLTVs) to meet the protected mobility requirements of the British Armed Forces.
This agreement sees the initiation of a dynamic UK-based team of experts in vehicle design, integration, support, and project delivery with significant experience in repeatedly solving UK specific defense vehicle related challenges.
By procuring the JLTV through this newly formed team, the UK Ministry of Defence (MoD) maintains the economies of scale offered by the US JLTV program whilst also leveraging local manufacture, design, integration, on-shore SME supply chain, and through life support capabilities.
"We have been providing vehicles and support to the UK MoD for over 20 years. Our collaboration with Jankel leverages the successful innovation of UK industry to provide the UK Armed Forces the enduring capabilities required for the modern battlefield," said John Lazar, Oshkosh Defense Vice President & General Manager, International Programs.
"Jankel has been providing protected vehicles to the British Forces for many years and we are extremely excited to be teaming with Oshkosh Defense, working together to provide innovative solutions to meet the UK's defense equipment challenges. This partnership allows us to deliver an enduring multi-year program with an agile UK team," said Andrew Jankel, Chairman at Jankel. "Looking ahead, this partnership supports our long-term strategy to develop a UK based center of excellence that integrates the best of British technology and innovation into world-leading vehicle platforms."