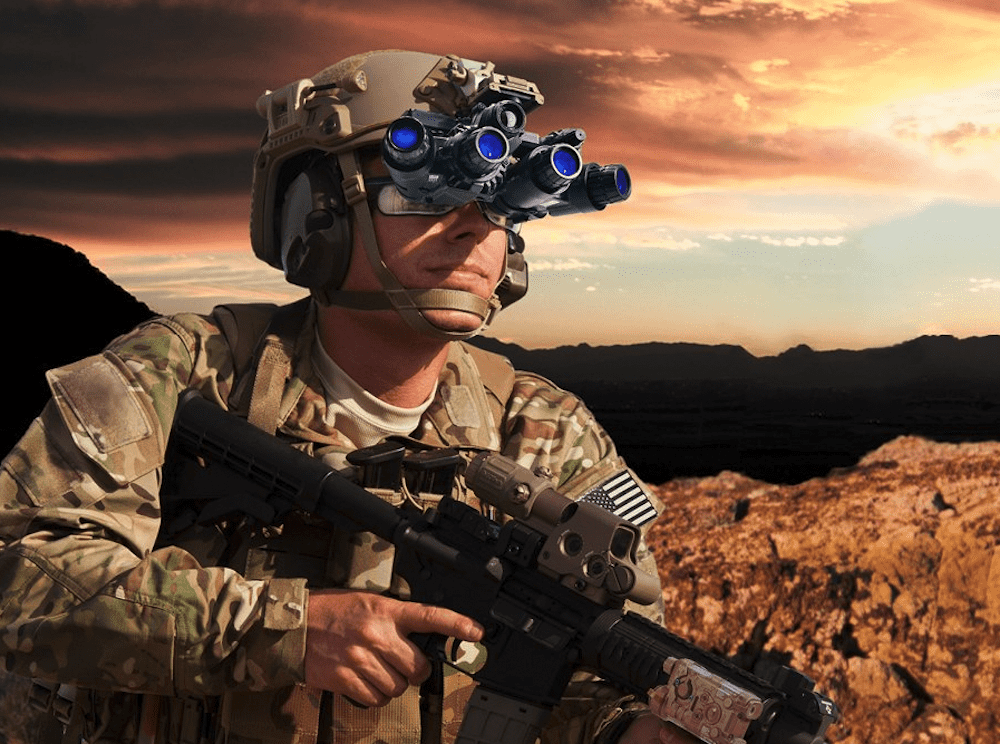 L3Harris Technologies has begun Low Rate Initial Production (LRIP) of the Fused Panoramic Night Vision Goggle (F-PANO) which will provide the US Special Operations Command (USSOCOM) with unprecedented situational awareness for improved mobility, targeting and lethality.
The F-PANO features a 97-degree field-of-view and fuses image intensification technology with thermal imagery to provide operators with enhanced situational awareness in all battlefield conditions and light levels. The system communicates to the end user device to display Android Tactical Assault Kit (ATAK) information within the field-of-view of the goggle.
"The F-PANO is our most advanced mobility system, delivering an unmatched capability that enables our elite operators to assess and engage threats on the battlefield with greater speed and clarity," said Lynn Bollengier, President, Integrated Vision Solutions, Communication Systems, L3Harris.
After introducing the F-PANO at SOFIC in 2019, L3Harris was awarded a $7.9 million LRIP contract in early 2022 to deliver the advanced night vision technology as a solution for special operations teams serving in low or no-light conditions in multiple theaters.
The complete system facilitates a hyper-enabled operator with the ability to interface with multiple sensors and delivers critical battlefield information directly to the eye of the operator. Delivery of the goggles is planned to begin later this year.