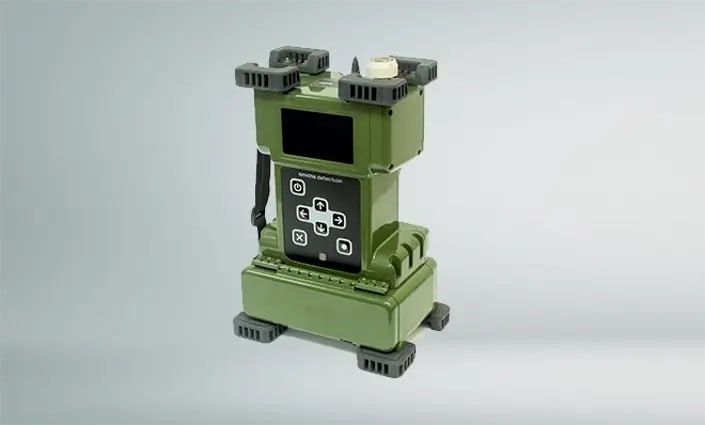 Smiths Detection has been selected by the U.S. Department of Defense to supply 122 portable Aerosol and Vapor Chemical Agent Detectors (AVCAD). 
This follows the successful development and testing of a next generation field based AVCAD system by Smiths Detection after an award in 2018.
The systems, which have been developed in collaboration with 908 Devices, are a chemical detector designed to detect, identify, alarm and report the presence of traditional and advanced chemical threat vapors and aerosols.
Using a wireless remote alarm capability, the AVCAD, which can be mounted or portable, will support missions for the U.S. Army, Navy, Coast Guard, and Marine Corps. The systems rely on Smiths Detection's expertise in packaging leading commercial technology to meet specific military requirements.
As part of the AVCAD scope, the award will include 5 fixed systems for ships (including detectors, control display units, and remote display units) and 8 kits for mounting detectors on vehicles.
This award continues a Smiths Detection legacy of providing the US Department of Defense with chemical detection solutions, and follows the successful deployment of tens of thousands of detectors over the three decades.
The next phase of the program will include production verification and multiple service operation testing.
Smiths Detection, Inc. President Inder Reddy said; "Smiths Detection has partnered with the Department of Defense to provide more than 91,000 Joint Chemical Agent Detector (JCAD) units over 16 years. We're honored to have been able to contribute to the development of next generation AVCAD devices that will help to keep our military and communities safe. The development of this new technology is a testament to the incredible people at Smiths Detection and their dedication to making the world a safer place."
Find more Chemical Warfare Detection & Protection Equipment >>