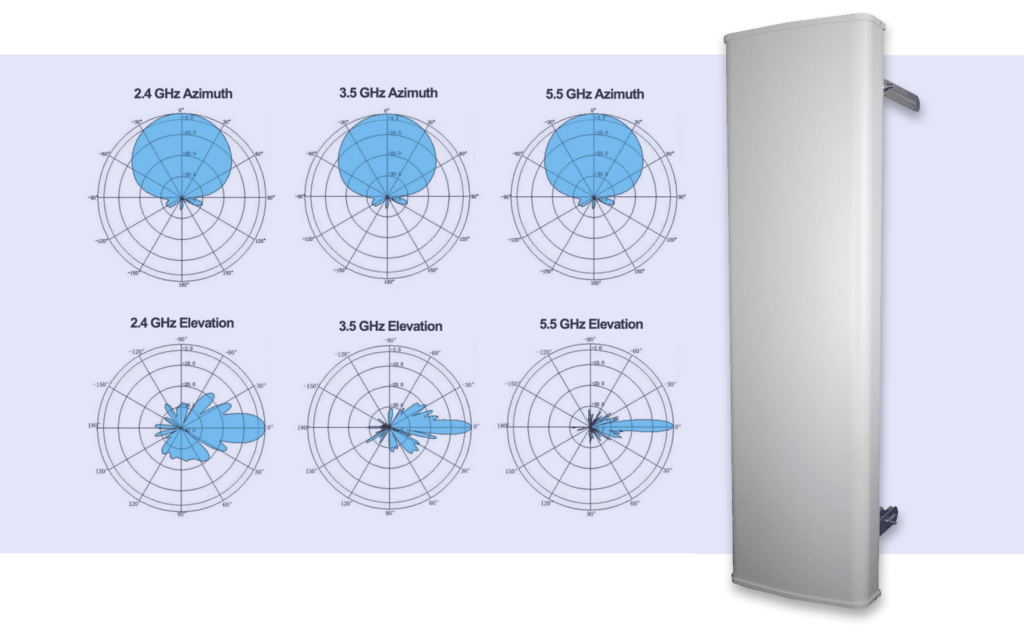 KP Performance Antennas has released a new tripleband sector antenna that is perfectly suited for fixed wireless networks.
The tripleband sector antenna allows for three radios to operate with only one sector antenna, reducing leased space on the tower and installation costs.
The antenna supports 2×2 MIMO in 2.4 GHz, 4×4 MIMO in 3.5 GHz, and 2×2 MIMO in 5 GHz bands. It comes with three radio mounting slots that work with Ubiquiti radios and KP's radio brackets for Cambium's PMP450 and 450I, and ePMP2000 radios.
This tripleband sector features a 65-degree beamwidth and high front-to-back that allows for six sectors to be used with frequency-reuse three (ABCABC). It is constructed of heavy-grade, powder-coated mounting brackets.
"Our new 2.4GHz, 3.5GHz, and 5GHz tripleband sector antenna delivers high-performance gain and patterns that are stable over a wide bandwidth, plus interference mitigation with superior front-to-back for channel reuse," said Justin Pollock, Product Line Manager.