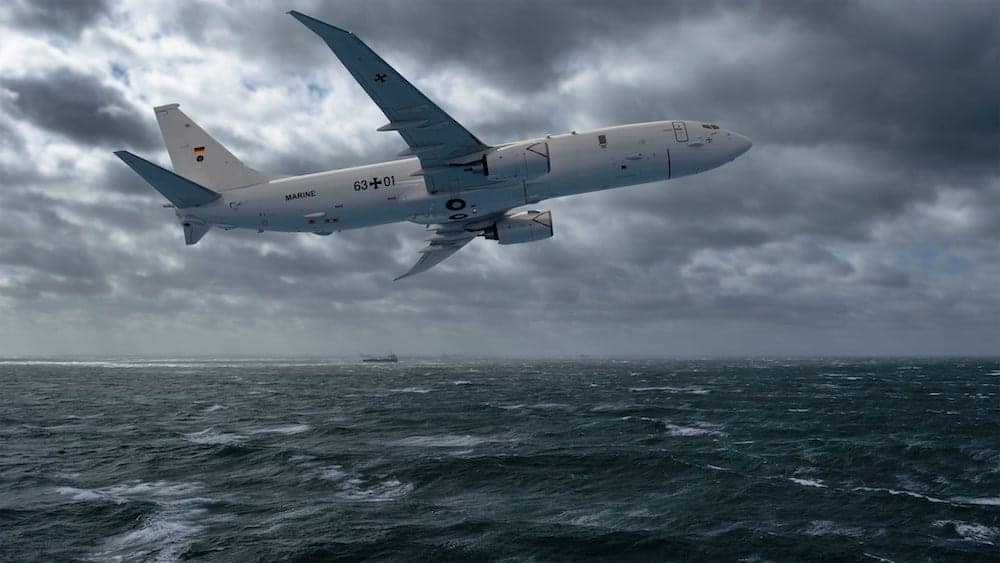 Boeing has signed agreements with ESG Elektroniksystem- und Logistik-GmbH (ESG) and Lufthansa Technik to explore potential areas of collaboration in systems integration, training, support and sustainment work.
The signed Memorandum of Understanding may lead to more definitive agreements should Germany select the P-8A Poseidon as its next maritime surveillance aircraft.
"Together with ESG and Lufthansa Technik, we will offer indigenous and cost-effective support, training and maintenance solutions that will bring the highest operational availability to the German Navy to fulfill their missions," said Dr. Michael Haidinger, president of Boeing Germany, Central & Eastern Europe, Benelux & Nordics.
Boeing, ESG and Lufthansa Technik have identified opportunities to collaborate in a number of areas and will explore these in more detail, including training and simulation, cyber security, systems integration, certification, environmental compliance, communications systems, electronic attack and electronic protect systems, aircraft and engine sustainment, component support services, predictive maintenance analysis and logistics services.
The P-8A Poseidon offers unique multimission aircraft capability and is the only aircraft in service and in production able to meet the full range of maritime challenges faced by European nations.
With the P-8A, Germany will be able to leverage full integration and interoperability with NATO nations in the region and meet its collective defence obligations as part of Germany's NATO membership and commitment to EU defense and security.