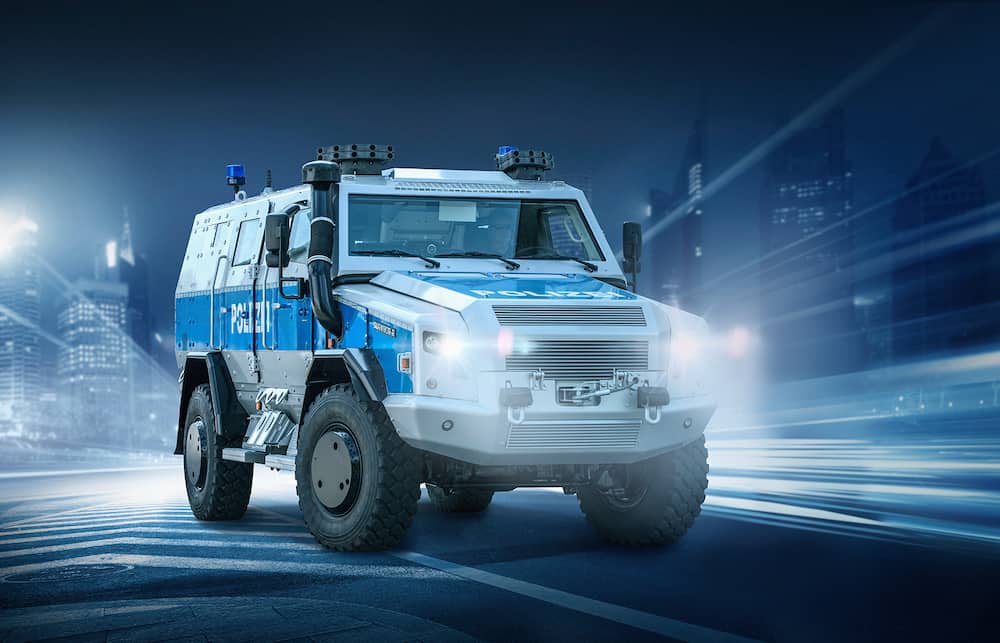 Following a Europe-wide request for tenders, Rheinmetall has won a deal to supply a fleet of new all-terrain, protected multipurpose Survivor R special response vehicles to the German Federal Police and the public order units of Germany's State-level police forces.
The order, from the procurement agency of Germany's Federal Interior Ministry, consists of 55 special response vehicles to be known as the Sonderwagen 5. The Survivor R is set to replace its predecessor, the Sonderwagen 4, which was introduced 35 years ago. 
In a first step, delivery of two sample vehicles is planned for 2022, which will undergo extensive trials, including full certification of the protection features. Delivery of the production vehicles is expected to begin in 2023 and to be complete by 2026.
During the vehicles' 30-year service life, Rheinmetall will maintain and repair the vehicles under a framework agreement that can be extended in three-year stages, as well as furnishing logistic support at Federal Police and State-level public order police barracks.
Rheinmetall developed the Survivor R in cooperation with special vehicle maker Achleitner of Austria, which will serve as a subcontractor in this major project. The Survivor R is based on a high-performance MAN 4×4 truck chassis.
Final assembly and transfer of the production vehicles will take place at the Rheinmetall Landsysteme plant in Kassel.