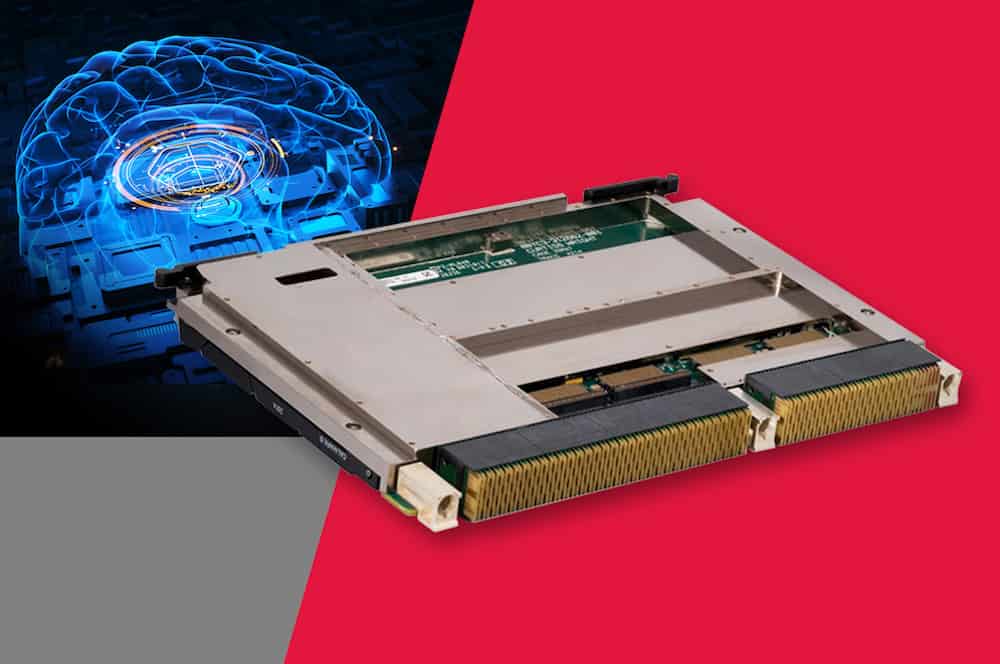 Curtiss-Wright's Defense Solutions division has introduced the VPX6-1961, an 11th Generation Intel Core single-board computer (SBC) based on the Intel Xeon W and designed for use in demanding mission computing and virtualization applications in deployed environments.
With double the number of cores relative to previous generation quad-core processors, the 6U OpenVPX™ module leverages the latest Intel Core architectures to deliver 8 core processing SBC for demanding aerospace and defense applications.
Thanks to more processor cores, system designers are able to reduce their platform's size, weight, power and cost (SWaP-C) by consolidating processing tasks, which would formerly require multiple SBCs, into a single slot.
The 11th Gen processor is designed with Intel's latest Gen 12 graphics engine, providing up to three 4K display interfaces. The 11th Gen Intel Core also provides accelerated artificial intelligence/machine learning (AI/ML) processing and is intended to double the floating-point performance for accelerating math-intensive applications.
"Featuring Intel's latest Core processor technology, this powerful processor blade lets system integrators take full advantage of many performance enhancements built into the new 11th Gen Intel Xeon W series processor," said Chris Wiltsey, Senior Vice President and General Manager, Curtiss-Wright Defense Solutions. "For system designers looking to deploy compute intensive AI/ML applications or that want to leverage the benefits of virtualization, the VPX6-1961 provides an ideal, fully rugged and ready-to-deploy processor platform."
The SBC's high speed, dual-channel DDR4 memory subsystem is connected directly to the processor and supports up to 64 GB SDRAM. It also provides high-speed NVMe on-board SSD memory and includes dual XMC mezzanine sites to support a wide variety of expansion mezzanine daughter cards, including high performance FPGA, GPGPU, and storage modules.
The VPX6-1961 supports a wide range of operating environments, including Linux® (CentOS and RHEL), Wind River® VxWorks®, Microsoft® Windows®, Green Hills Software INTEGRITY®, and Lynx Software Technologies® LynxOS®.
Providing a simple yet powerful upgrade path for many older 6U VPX processing modules, the VPX6-1961 is pin-compatible with a wide range of Curtiss-Wright rugged deployable Intel SBCs.