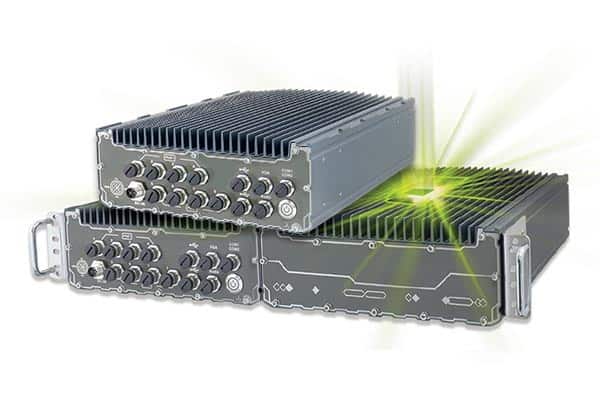 Neousys has launched the SEMIL-1700GC, a new rugged embedded computer designed for mission-critical C5ISR (Command, Control, Communications, Computers, Cyber, Intelligence, Surveillance, and Reconnaissance) platforms such as manned and unmanned aircraft and ground vehicles.
In C5ISR operations, rugged computing solutions are vital for use in harsh environments, as regular industrial embedded computers cannot withstand the rigors of extreme weather conditions, dust, and moisture. The IP67-rated Neousys SEMIL-1700GC can provide reliable computing power even in the most challenging of environments.
The SEMIL-1700GC features specialized molded o-rings and an enclosed stainless steel and aluminium chassis, allowing it to withstand dust as well as water immersion up to a depth of one meter for 30 minutes. Designed to meet MIL-STD-810G standards for shock and vibration resistance, the Neousys IP67 rugged computer can be used in unmanned vehicles and deployed in rugged terrain, providing real-time access to critical information and communication channels.
In emergency response situations, the Neousys IP67 rugged computer can be deployed in disaster zones where industrial embedded computers would be damaged or affected by environmental factors. Its durable design and IP67 rating make it an ideal solution for use in flood zones, hurricanes, and other extreme weather conditions. It can also be used in other settings where dust, moisture, salinity, and other extreme environmental factors will cause problems for industrial embedded computers.
The Neousys IP67 rugged computer is equipped with a powerful Intel Core processor, up to 32 GB of RAM, and multiple I/O ports with robust M12 connectors, making it an ideal solution for demanding C5ISR applications. It also supports a wide operating temperature range of -20°C to 60°C, a NVIDIA RTX A2000/ Tesla T4 GPU with up to 62°C ambient operation, and a patented SuperCAP UPS that can prevent data loss.