Peaxy and Beast Code have formed a partnership to combine the two technology companies' complementary offerings to better serve defense and related industries with a comprehensive 'first mile to last mile' predictive maintenance solution.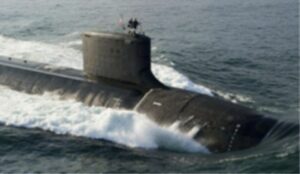 Peaxy Lifecycle Intelligence software provides modular and scalable AI-based decision support for critical infrastructure in the defense and electrification industries. The company's offering aims to solve 'first mile' data challenges with enterprise-grade edge data capture, comprehensive lifecycle data management, computational digital twins and machine learning for predicting failures. Predictive analytics and Condition-Based Maintenance (CBM+) improve asset availability and minimize downtime for mission critical systems on US Navy surface ships and submarines.
Beast Code's Beast Core software serves the defense industry by providing rapid and cost effective digital twin technology allowing users to rapidly access authoritative data aggregated from a variety of sources. The Beast Core software solution is an exact, configuration-managed representation of the 'last mile' of the data life cycle. The company's solutions are disrupting the industry standard by transforming technical information such as drawings, procedural instructions and product models into fully integrated 3D virtual representations, known as digital twins, used to support every phase of a product lifecycle across the Department of Defense. 
"Together our companies will deliver an end-to-end solution to support lifecycle activities, improve readiness, and support the Warfighter," said Matthew Zimmerman, Founder and CEO of Beast Code.
"Our defense clients need world-class anomaly detection, condition-based maintenance and lifecycle extension without the complexity of multiple vendors," said Manuel Terranova, CEO and President of Peaxy. "This partnership will transform the way they capture, access and visualize data for mission-critical systems with one comprehensive solution."