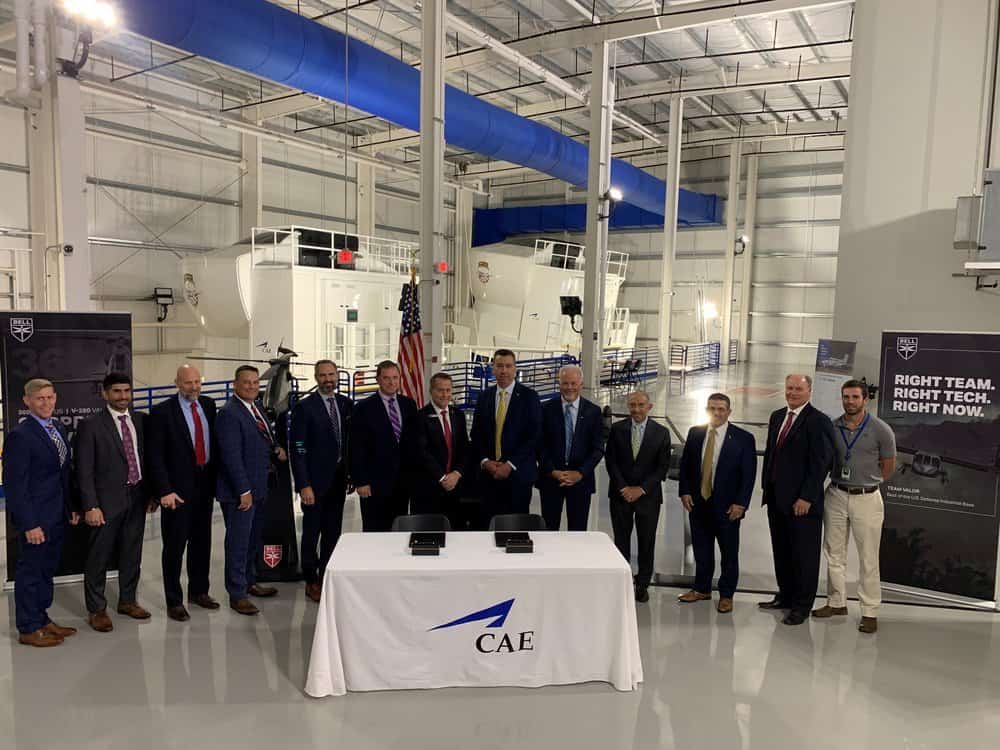 Bell Textron Inc. and CAE USA Inc. have teamed up for U.S. Army Future Long-Range Assault Aircraft (FLRAA) and Future Attack Reconnaissance Aircraft (FARA) training.
The agreement will see CAE provide maintenance training devices, courseware, interactive multimedia instruction, and procedural training solutions for Bell's Future Vertical Lift (FVL) family of systems.
As a member of Bell's Team Valor and Team Invictus, CAE brings its experience and technological proficiency in U.S. Army Aviation training that will provide invaluable support as FLRAA and FARA move to programs of record.
Per the terms of the agreement, CAE will host early V-280 Valor training at the company's Dothan, Alabama Training Facility. Army Aviators will have access to next-generation training capabilities at this state-of-the-art facility.
"Future Vertical Lift is ushering in next-generation capabilities to the U.S. Army. CAE will provide soldiers the operability and maintainability knowledge base needed to successfully operate the V-280 Valor and 360 Invictus in contested environments," said Keith Flail, Executive Vice President, Advanced Vertical Lift Systems.
"The addition of CAE to Team Valor and Team Invictus demonstrates not only Bell's commitment to providing the Army the highest performance and flight-proven option to move FLRAA and FARA to programs of record, but also to provide the best training solution possible to the Warfighters."
With the progression of FLRAA and FARA towards programs of record, Team Valor and Team Invictus are committed to adding industry innovators that will provide Army Aviation transformational capabilities. Delivering these advanced weapons systems requires going beyond just developing cutting-edge technology. It also calls for ensuring that warfighters are fully prepared to utilize this technology for multi-domain operations.
"FLRAA and FARA are critical for Army modernization. CAE's digital technology and synthetic training environments partnered with Bell's enhanced flight-proven platforms, the V-280 Valor and the 360 Invictus, deliver transformational capabilities to Army aviation," said Daniel Gelston, Group President, CAE Defense and Security.
"We provide soldiers advanced operational training and enable the Army's transition to Future Vertical Lift technology. CAE is proud to contribute to Team Valor and Team Invictus as part of efforts to prepare the next-generation of Army Aviation for future battlefields."