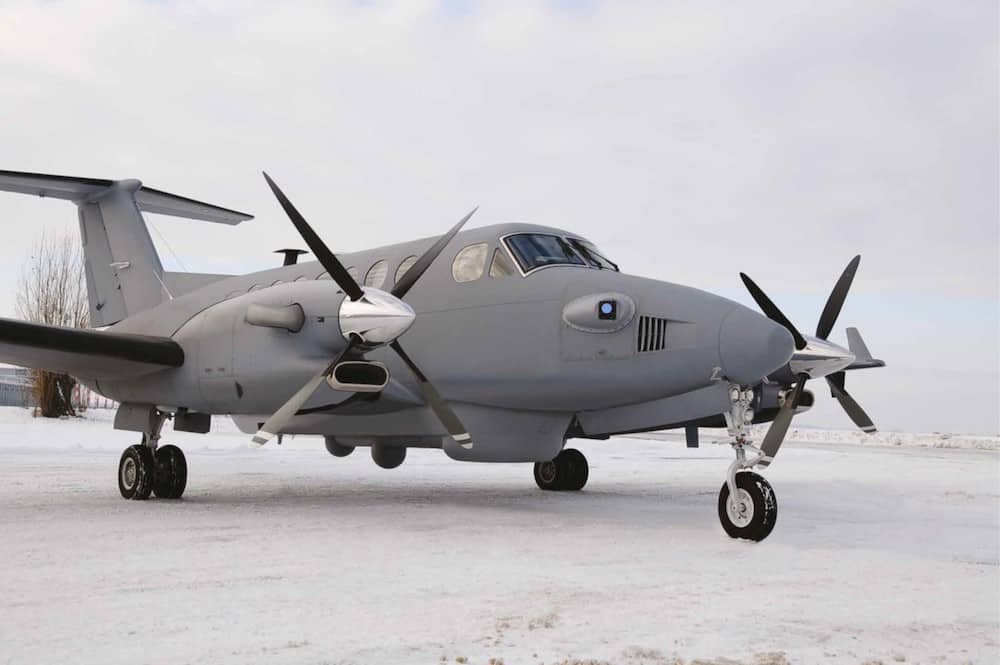 Following successful previous installations of its Airborne Surveillance, Intelligence and Observation (ASIO) solution aboard a King Air 350 aircraft, BIRD Aerosystems has received another order for a King Air 350 Special Mission Maritime Patrol Aircraft from an undisclosed customer. 
Under the contract, BIRD will purchase the aircraft and transfer it to a Maritime Patrol Aircraft using its ASIO solution.
BIRD's ASIO Special Mission Aircraft is an end-to-end airborne Information, Surveillance and Reconnaissance (ISR) solution designed for maritime and ground surveillance, search and rescue, patrol and monitoring. ASIO offers decision-makers and field commanders accurate, real-time terrestrial and maritime information that enhances situational awareness. ASIO enables even small crews to deliver detailed and comprehensive surveillance information covering large geographic areas.
The ASIO maritime solution provides customers with an integrated cross-domain solution that covers naval, air and land. It facilitates maritime and coastal surveillance, patrol and survey of borders and strategic assets, and Exclusive Economic Zone (EEZ) monitoring capabilities. Leveraging BIRD's advanced mission management system (MSIS), information gathered from the various sensors is autonomously prioritized and automatic alarms of suspicious activities are provided in real-time to the ASIO Maritime Patrol Aircraft enabling an optimized airborne mission. The ASIO aircraft provides all the participants in the mission operation with an effective, integrated, real-time situational awareness overview over land and water, enabling efficient detection, tracking and interception of any suspicious activity.
"We are happy to announce that following successful installations of our ASIO solution on various aircraft, including King-Air 350, BIRD Aerosystems has received another order for a King-Air 350 Special Mission Maritime Patrol Aircraft," said Ronen Factor, Co-Chief Executive Officer and Founder at BIRD Aerosystems. "Our vast experience allows us to transfer ordinary aircraft to special mission aircraft, providing our customers' custom-made turn-key surveillance solutions."