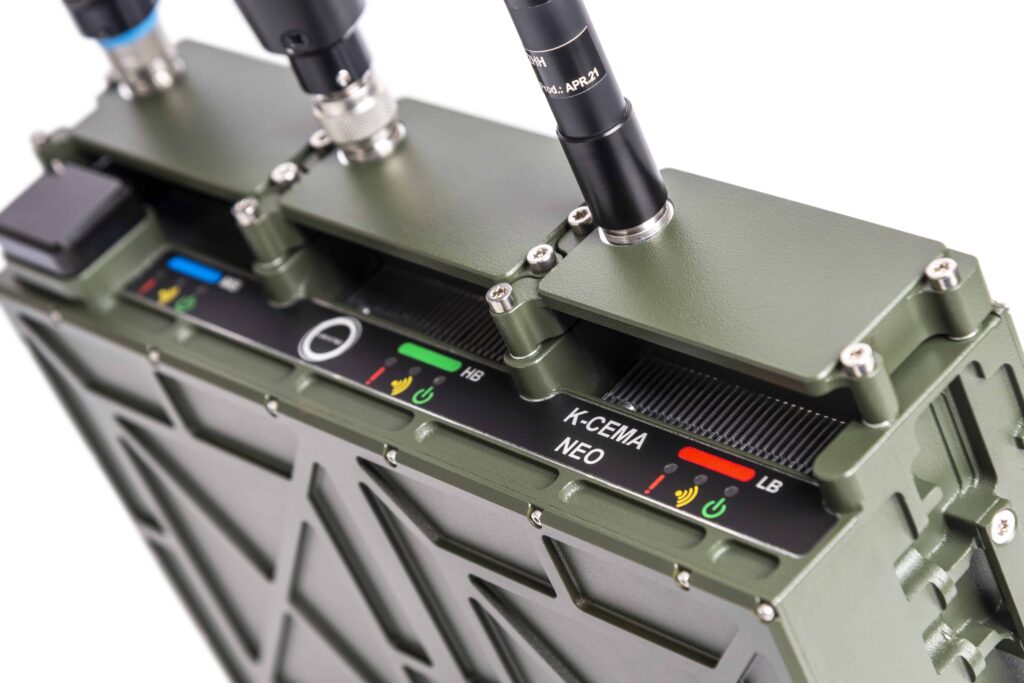 Kirintec has released its latest next generation, multi-role and agile system for Cyber and Electromagnetic Activities (CEMA).
K-CEMA Neo is the company's lightweight, single form factor product designed to detect threat signals anywhere in the Electro Magnetic Environment (EME) between High Frequency and Super High Frequency (initially 20 MHz to 6 GHz).
The system delivers a selected Responsive, Hybrid or Active countermeasure at the right frequency, power and time to protect users, providing the ability to rapidly respond to new threats using novel system and non-system related concepts.
With the ability to conduct continuous electronic surveillance and provide signal analysis on the move, K-CEMA Neo provides users with the ability to combine multiple functions and capabilities into one CEMA system with a common architecture which can evolve and adapt to meet emerging threats.
It can integrate with other CEMA and Intelligence, Surveillance and Reconnaissance (ISR) systems to enable analysis and exploitation of the Electro Magnetic Environment (EME).
K-CEMA Neo employs hardware, software, data and FPGA open standards to reduce size and weight burden to front line troops without loss of performance.
KIRINTEC will be exhibiting the K-CEMA Neo alongside its current products at DSEI in London, 14-17 September.