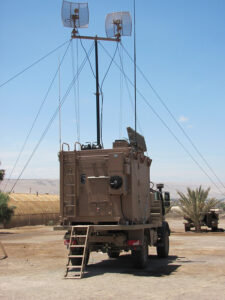 Elbit Systems Ltd's Swedish subsidiary, Elbit Systems Sweden AB, has been awarded a contract by the Swedish Defence Materiel Administration (FMV), to supply Technical High Mobility Shelters (THMS) to the Swedish Army.
The contract, valued at approximately $48 million, will be performed over a period of three years and includes options for further extensions.
Under the contract, Elbit Systems Sweden will manufacture and deliver tactical communication shelters, leveraging the company's extensive experience delivering customized communication shelters to armed forces around the world.
Elbit Systems' THMS are deployable on a range of tracked and wheeled platforms and are designed to provide mobile communication platforms for the Swedish Armed Forces as part of the Swedish Army's new command and control infrastructure.
"The FMV's selection of Elbit Systems validates the technological and operational advantages offered by our solutions," said Haim Delmar, General Manager of Elbit System C4I & Cyber. "We are committed to growing and expanding our domestic capabilities in Sweden."