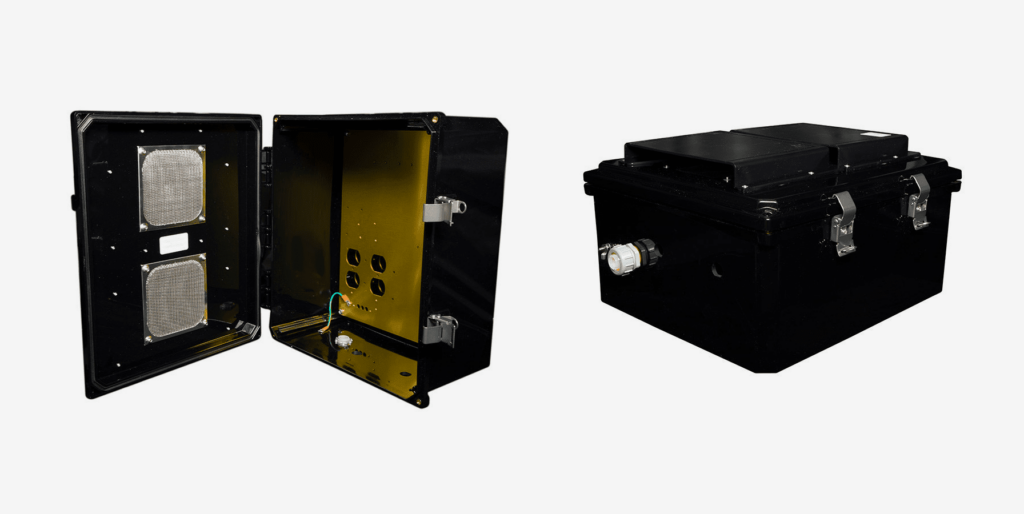 A new series of black, polycarbonate NEMA-rated equipment enclosures has been launched by Transtector Systems. 
The enclosures can be used in a wide variety of wired and wireless network applications and are perfect for protecting valuable equipment in both indoor and outdoor installations. They are constructed of UV-resistant, high-impact polycarbonate material that is well suited for use in corrosive and high temperature environments while maintaining minimum weight and superior durability.
Available in 14x12x06-inch and 18x16x10-inch sizes, off-the-shelf options that include 120 VAC and 240 VAC power, heating, cooling, venting, equipment mounting plates, DIN rail mounts and more. Additional features include a stainless-steel latch with padlock eye, fully gasketed lids and wall mounting brackets.
"Our new line of polycarbonate enclosures gives our customers a wide array of off-the-shelf options ideal for use in demanding industrial environments where the need to protect valuable control and communications equipment is critical," said Tinu Oza, Product Line Manager.