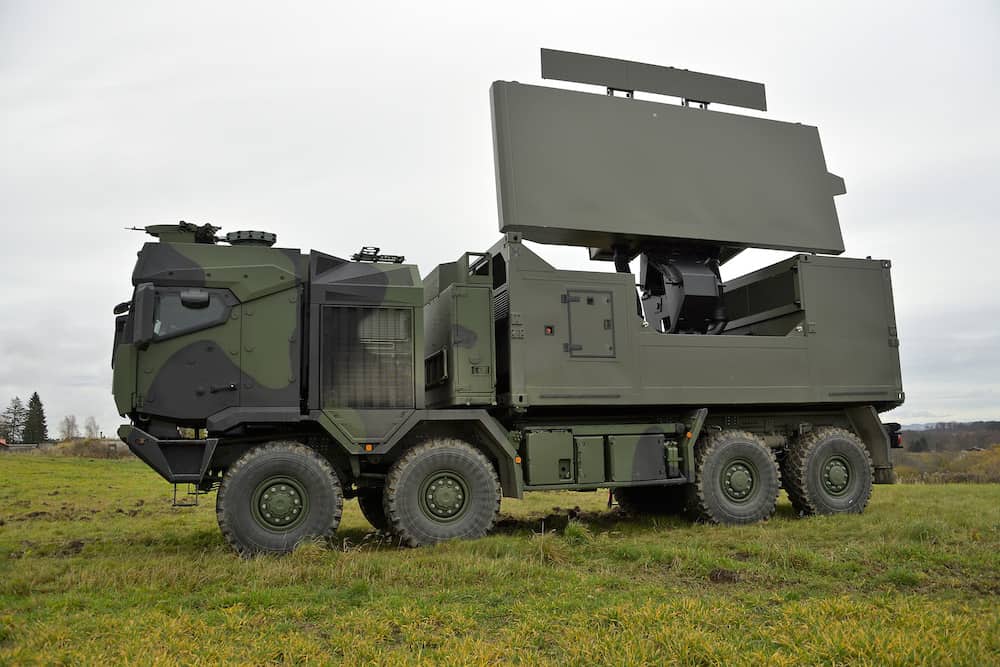 At the 2023 Paris Air Show, the Estonian Center for Defense Investment (ECDI) contracted two Thales Ground Master 400 Alpha radars for the Estonian Air Force to reinforce the country's airspace surveillance. 
Given the multitude of threats and conflicts in constant evolution, building a reliable, accurate, up-to-date Recognized Air Picture (RAP) is becoming a challenge. To maintain airspace sovereignty, Forces need to rely on assets that provide superior situational awareness at all times.
Easy-to-deploy Ground Master (GM) radars have become highly survivable assets for detecting all kinds of threats at long range and at low altitude.
Leveraging on years of successful field experience, GaN technology and a digital architecture, the new GM400 Alpha provides five times more processing power than its predecessor, an increase in instrumented range of 10% (515km) and is ready for advanced artificial intelligence capabilities.
Estonia is historically a long-standing user of the GM400 radar since its first acquisition of two GM400 in 2009 for MRR2010 and mid-life upgrades in 2022. This new contract demonstrates the ECDI's satisfaction with Thales radar solutions. In particular, the mobility of GM400 Alpha, rather unique for a radar of this class, is well tuned for operational survivability.
Designed to offer unprecedented mobility, GM400 Alpha fits into a compact 20ft container with built-in lifting systems, and offers excellent redeployment times.
"We highly value the long-term collaboration with Thales," said Priit Soosaar, Strategic Category Manager (C4I, Cyber & Radars) at the Estonian Center for Defense Investments. "In the current market situation, we found this to be an economically advantageous solution with timely deliveries, ensuring a high-quality air picture on NATO's eastern flank."
"Estonia is a historical client for Thales ordering the first GM400 at its launch back in 2008 and we are proud to continue to support the Estonian Air Force in its mission of air sovereignty," said Christophe Salomon, Executive Vice President, Thales Land and Air Systems. "This contract demonstrates Estonia's satisfaction with the GM400 and mid-life upgrade of the original two radars, and shows Estonia's trust in the radar for air surveillance. Today Thales is supporting 27 nations around the world and the Ground Master radar family is a reliable and combat-proven partner for air surveillance."
Find suppliers and manufacturers of air surveillance radar for military and defense applications>>