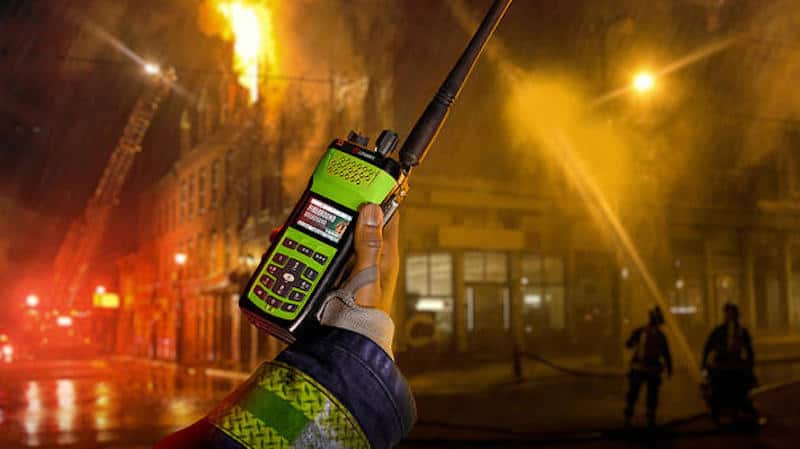 L3Harris Technologies has expanded its XL platform of Project 25 (P25) radios to include the new XL Extreme 400P, the first and only handheld radio designed to meet the most rigorous two-way, portable RF device standards for emergency responder communications.
The rugged XL Extreme radio and all new speaker microphone combine to create a solution designed for optimal performance under severe environmental conditions for military personnel, hazmat units and firefighters.
"The XL Extreme is designed to meet, and in many cases exceed, the latest industry-accepted fire protection standards as we continue our mission to address the most demanding needs of our customers," said Nino DiCosmo, President, Public Safety and Professional Communications, L3Harris.
"We leveraged the breadth of L3Harris' expertise in developing this product, combining the most advanced RF technologies used in military tactical radios, with product materials that allow space vehicles to survive the heat of atmospheric reentry. The result is an extremely survivable, high-performing radio that the industry has never seen."
The XL Extreme has demonstrated ruggedness and uncompromised voice quality, withstanding rigorous testing for two-way portable RF devices, including flame exposure at more than 1,700°F (950°C).
The XL Extreme delivers clear audio transmission and reception with industry-leading noise cancellation, operates over multiple broadband networks and includes integrated Wi-Fi, Bluetooth and GPS.
The radio series offers heavy-duty ergonomics like glove friendly knobs, and a large emergency button as well as customer demanded features like visual group indicator providing quick confirmation that all users are on the same group or channel.
"We incorporated best-in-class features and functionality to make this device easy to use, and we backed it up with unprecedented testing to prove its durability and crystal-clear communications in the harshest environments. We're excited to get the XL Extreme into our customers hands," added DiCosmo.