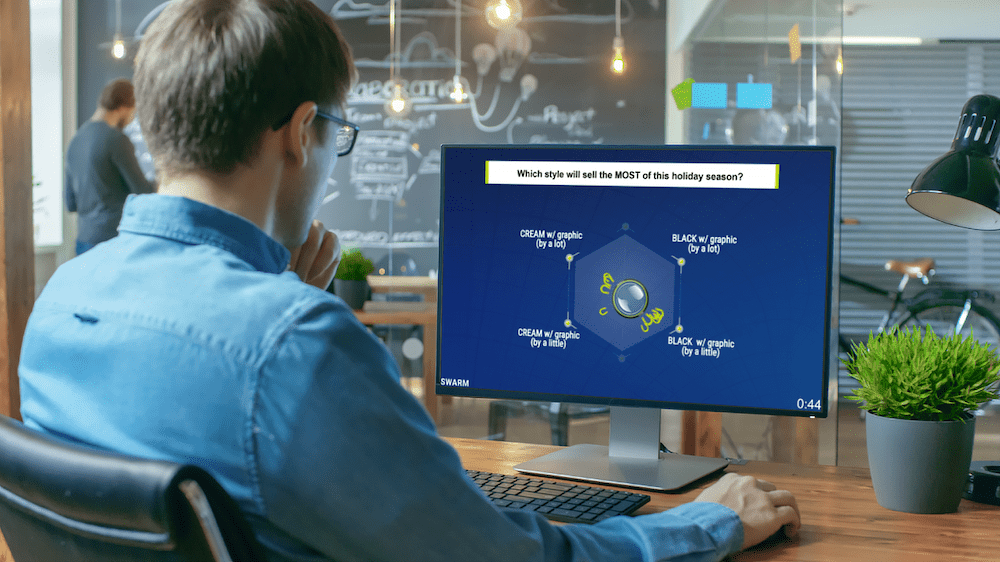 The U.S. Air Force has awarded Unanimous AI a contract to adapt and expand its pioneering work in support of optimized decisions in defense related applications.
Unanimous AI pioneers technologies for optimizing the collective intelligence of networked human teams, powering more accurate forecasts, decisions, assessments, and evaluations.
The U.S. Air Force must reach high stake decisions under time pressure, often engaging distributed teams of experts located around the world. This makes it challenging to quickly optimize organizational intelligence and expertise when making critical decisions.
Now Unanimous AI will partner with the Air Force to use its Swarm AI to access and amplify its collective intelligence. This should produce significantly more accurate evaluations, forecasts, and predictions, leading to better decisions that exceed the natural abilities of any individual member. Swarm AI technology brings this to networked human groups, empowering teams to amplify their combined intelligence.
"Swarm AI technology enables organizations of all sizes to amplify their collective knowledge, wisdom, and insights in support of more accurate and effective decisions," said Dr. Louis Rosenberg, CEO of Unanimous AI. "With support from the U.S. Air Force, we are eager to bring this power of optimized decision-making to security and defense applications."