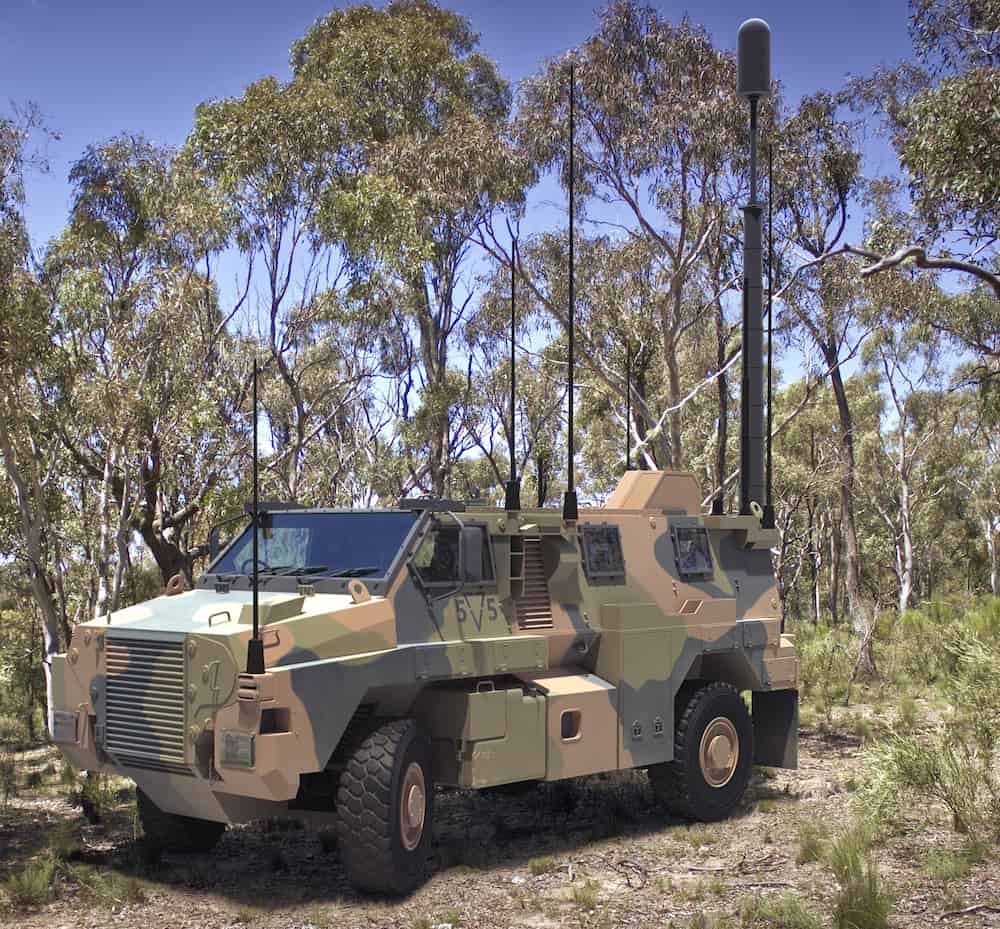 Pacific Defense has signed a definitive contract with Raytheon Australia to deliver force-level Electronic Warfare (EW) systems for Australia's LAND 555 Phase 6 program.
The chassis-based EW systems will include an array of plug-in cards and mission software, including wideband Software Defined Radios (SDRs) and EW application software, enabling Electronic Support (ES) for signal detection and Electronic Attack (EA) jamming techniques. 
These new EW systems will be fitted to Bushmaster vehicles and will be interoperable with EW systems acquired by the Royal Australian Air Force (RAAF), Royal Australian Navy, and other members of the Five Eyes community including the US Army.
The EW systems are fully aligned with C5ISR Modular Open Suite of Standards (CMOSS) and The Open Group's Sensor Open Systems Architecture (SOSA) technical standards, the same standards employed by the US Department of Defense (DoD) on several Programs of Record.
"Our company is at the forefront of advanced multi-function radio frequency mission solutions fully aligned with CMOSS and SOSA technical standards," said Frank Pietryka, VP at Pacific Defense. "Our industry leading focus on CMOSS mission system integration, along with modular plug-in card and software development, has positioned us to deliver on the Land555 mission requirement."
Systems built to the CMOSS and SOSA standards are designed for rapid refresh of hardware and software through open standards and interfaces and will foster interoperability between coalition systems from the US and Australia.
This award is the culmination of a multi-year effort at Pacific Defense to mature CMOSS and SOSA mission solutions for US DoD customers and prime contractors. Pacific Defense systems are designed with a 'common core' product base enabling significant reuse and rapid adaptation to a range of customers and mission needs in all domains.