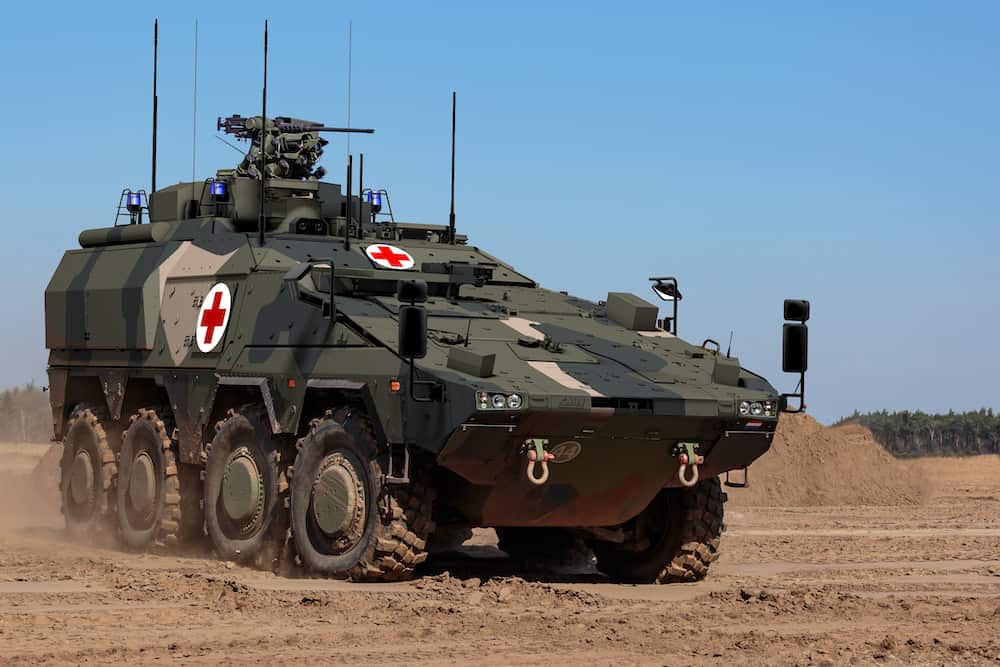 MTL Advanced has been chosen to supply armored steel for the production of the U.K. Ministry of Defense (MoD)'s Boxer Armored Vehicle Program under a multi-million-pound, multi-year contract awarded jointly by WFEL and parent company Krauss-Maffei Wegmann (KMW).  
The armored material will be used in the Boxer vehicle hull assembly, which will be fabricated at WFEL's specialist Manufacturing Center of Excellence in Stockport, U.K.
MTL Advanced have invested in excess of £2 million in new capital equipment to help support this project and meet increased demand. The new investments have been spread around the various manufacturing cells of the Rotherham business to provide an enhancement in capacity, in line with the production schedules for the U.K. Boxer vehicles contract.
The contract award has contributed to the creation of 30 new jobs at MTL Advanced, which has also welcomed 12 new Apprentices to its Engineering & Welding Apprentice Academy during September 2021, demonstrating MTL's on-going commitment to train the next generation of Engineers. 
"We are really excited to have been awarded this major contract, which will give us the opportunity to work in partnership with WFEL and KMW on such an important U.K. Defense project," said MTL Advanced General Manager, Karl Stewart. "We look forward to engaging closely with WFEL and KMW's engineering teams and leveraging our armor manufacturing expertise to help make this Boxer Vehicle program a great success for the British Army."
Stewart added, "As a company located at the heart of the Sheffield-Rotherham Advanced Manufacturing corridor, the region that was the cradle of the Industrial Revolution, we are immensely proud to be able to bring such a prestigious multi-year contract to Rotherham for the benefit of our local community."
This is the latest sub-contract to be awarded by WFEL, a key partner in the manufacture of the Boxer Armored Vehicles for the British Army, under the $2.3 billion contract signed in November 2019 between ARTEC and the U.K. MoD.