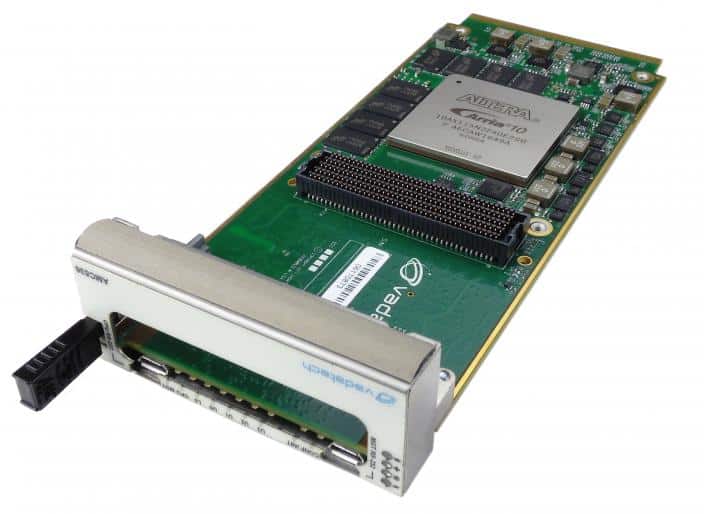 VadaTech has introduced the new AMC539, based on the Altera Arria-10 GX1150 FPGA (Field-Programmable Gate Array) in F1517 package. The module has dual front panel SFP+ for 2x 10GbE fiber, and is compliant to AMC.1, AMC.2, AMC.3 and/or AMC.4 specifications.
The on-board, re-configurable FPGA interfaces to the AMC FCLKA and TCLKA-D via an MLVDS Cross Bar Switch (CBS). The module includes an oven-controlled crystal oscillator (OCXO) clock reference which generates precise protocol-fixed clocks routed to the FPGA to support SyncE over GbE and 10GbE.
It also has two banks of DDR4 (64- bit wide) giving 16 GB total memory, allowing for large buffer sizes to be stored during processing as well as for queuing the data to the host.
The optional backplane fabric can be added to support dual x4 PCIe.