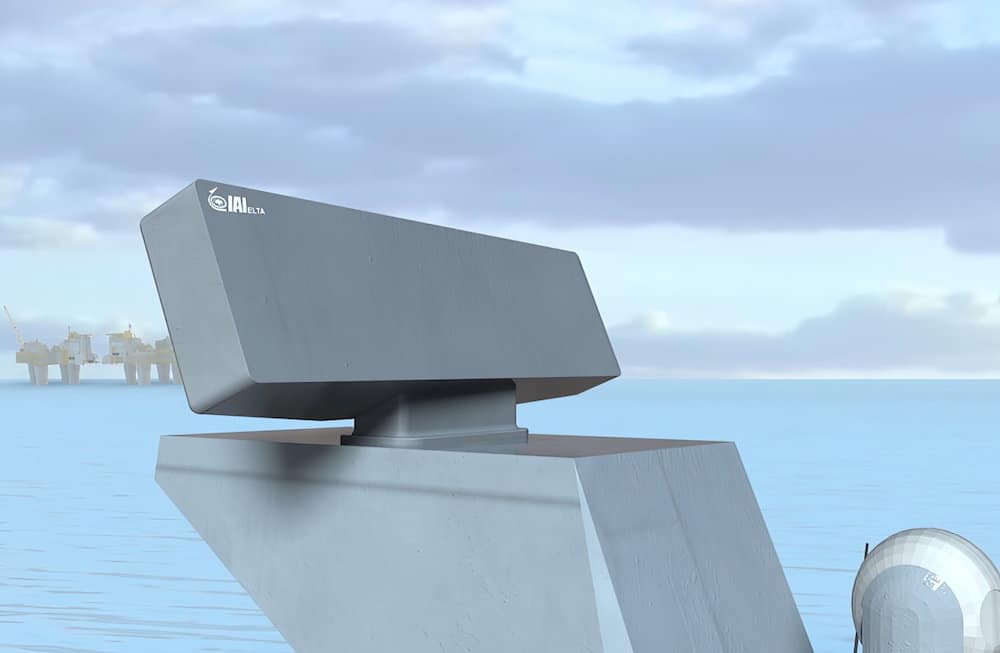 Israel Aerospace Industries (IAI) has unveiled the STAR-X 3D multi-mission naval radar, designed for Offshore Patrol Vessels (OPVs) and other small vessels.
Operating in X-band and implementing Active Electronic Scanned Array (AESA) technology in elevation, the STAR-X 3D radar performs 3D simultaneous surface and air surveillance, offering superior detection, tracking and classification capabilities of surface vessels as well as aerial threats
Designed for performing critical missions in Exclusive Economic Zones (EZZ) and beyond, the advanced radar enhances a combat ship's Situational Awareness Picture (SAP) with short to medium range coverage and high-resolution capability.
The radar employs solid-state transmit modules to achieve a compact lightweight design that adheres to Size, Weight and Power (SWaP). STAR-X can seamlessly integrate to the vessel's Combat Management System (CMS) and air defense system. It can also serve as the secondary search radar for larger naval vessels.
Key features:
3D simultaneous air and surface surveillance with fast target alert, Digital Beam Forming in elevation
Configurable software-defined radar adaptable for emerging future threats
Advanced ECCM
Integrated IFF (includes interrogator and antenna)
Low Probability of Intercept (LPI) capabilities
GaN (Gallium-Nitride) Solid-state transmitters
High reliability with graceful performance degradation – Tx/Rx independent channels