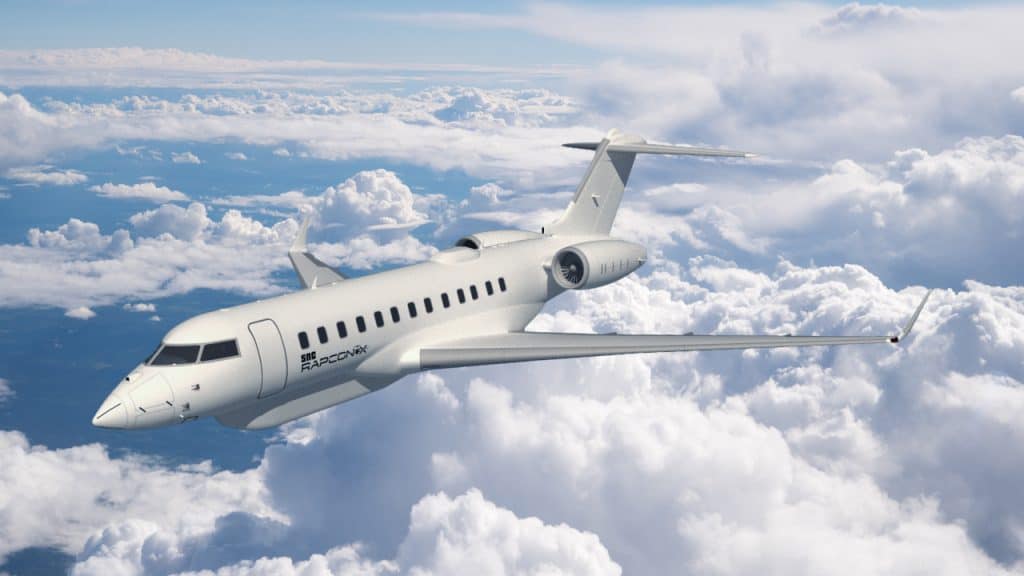 ThinKom Solutions, Inc. (ThinKom) has delivered its ThinAir Ka2517 phased-array satcom antenna systems to Sierra Nevada Corporation (SNC) for installation on its new RAPCON-X aircraft.
According to ThinKom, adding its Ka2517 as part of the solution brings highly efficient satellite communications to RAPCON-X. The phased-array antenna has the agility to interoperate seamlessly with satellites in geostationary and non-geostationary orbits, ensuring highly efficient worldwide connectivity in a multi-orbit environment. This configuration is supported on the RAPCON-X by a US military-compliant modem, enabling real-time, reliable, and resilient broadband transmission to and from the aircraft in flight.
The rapidly configurable Aerial Intelligence, Surveillance, and Reconnaissance (AISR) RAPCON-X platform also includes next-generation mission system and signal intelligence products for multi-domain operations.
"ThinKom's Ka2517 antenna is a key component of the RAPCON-X airborne system-of-systems that arrives ready to complete the mission, whenever and wherever the need evolves," said Bill Milroy, Chairman and CTO of ThinKom. "The open architecture platform provides robust, reliable and resilient command, control and communications capabilities, operating across multiple satellites and constellations and using multiple waveforms, including those enabling specialized cryptographic capabilities."
Based on the Bombardier Global 6500, the RAPCON-X platform delivers superior range and endurance to facilitate immediate worldwide deployments within an operational envelope that enhances survivability. The low-profile radome for the Ka2517 minimizes in-flight drag, resulting in lower fuel consumption and longer time on station, further enhancing RAPCON-X's capabilities.
The RAPCON-X program aims to reduce the time required to integrate new systems or add functions in the AISR domain. Rather than requiring a complete redesign, a modular approach allows for a unique approach to the market as a contractor-owned, contractor-operated solution. The Global 6500 base provides the space and excess electrical power to easily accommodate current mission equipment while allowing for substantial future growth in functionality.
The Ka2517 is based on ThinKom's field-proven, patented Variable Inclination Continuous Transverse Stub (VICTS) phased-array technology. VICTS antennas have an unparalleled record of reliability with over 33 million hours of accrued flight time and a mean-time-between-failure exceeding 100,000 hours. Ka2517 antennas have been providing continuous service on a range of US government aircraft since 2018.
Find manufacturers of satellite communication systems and suppliers of military SATCOM technology for military and defense applications>>