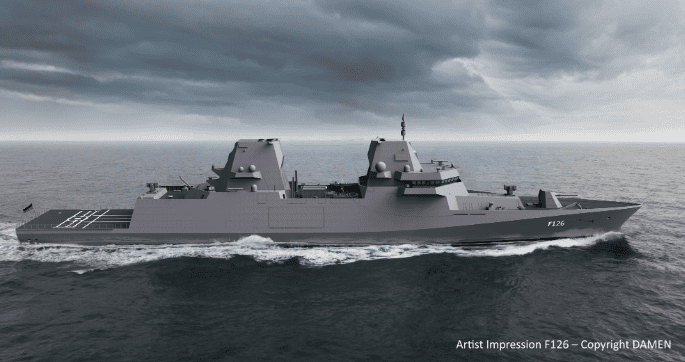 Marine Specialised Technology Group (MST Group) has been commissioned by Damen Shipyards Group to equip the German Navy's F126 frigates with 12m rigid-hulled inflatable mission boats.
The scope of the supply contract includes the delivery of twelve special forces FRISC RHIB's with transportation trailers and a comprehensive Integrated Logistics Support (ILS) package.
The FRISC craft are the latest generation of MST's well proven Fast Raiding, Intervention and Special Forces Craft Series and will provide the German Navy with an enhanced combat platform, utilizing state-of-the-art navigation and C2 command systems, to meet current and future military requirements.
Ben Kerfoot, Managing Director for Marine Specialised Technology Group, said: "MST are extremely pleased to be working together with Damen again on this prestigious project, this time with Damen Naval on complex frigates, providing a highly effective platform against maritime threats."
The F126 frigates are being built by Dutch shipbuilder Damen Naval, on German shipyards in Wolgast, Kiel and Hamburg. Major partners include Thales Netherlands, and Blohm + Voss. The first ship will be handed over in Hamburg in 2028 and the contract includes an option for two further frigates.