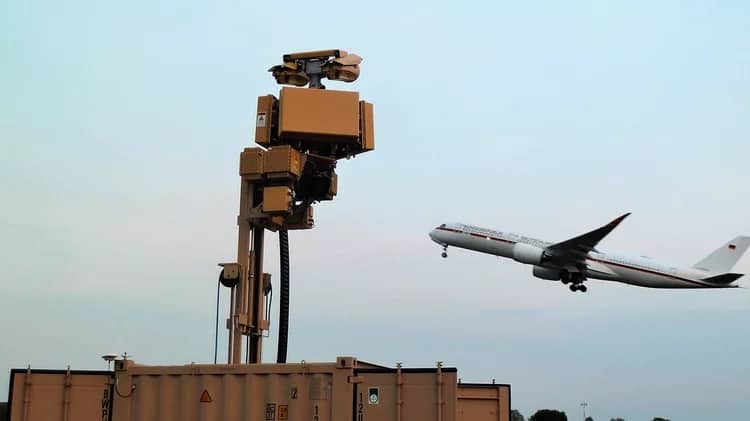 The Elektroniksystem- und Logistik-GmbH (ESG) modular C-UAS system complemented the security architecture provided by the German Armed Forces (Bundeswehr), and its allies at a NATO Air Base in Germany, during a state visit by a high-ranking European delegation and VIP.
Following a request made at extremely short notice, the ESG team provided sensors and operators to ensure the highest level of security from drone threats. As a result, it was possible to significantly improve the assessment of the situation for both the air traffic control officers and the security forces deployed, as well as to successfully enforce compliance with the no-fly zone established around the NATO Air Base.
ESG´s Counter-UAS team were able to quickly integrate their modular C-UAS system into existing security architectures at short notice and to successfully support the mission fulfillment of the military and police security forces.
ESG has been one of the leading German providers of design, integration, operation and in-service support of complex, security-related electronic and IT systems for more than five decades.
ESG is a certified aviation company for aircraft and aviation equipment for the Bundeswehr (German Armed Forces) and an aviation engineering company in line with EASA Part 21J, EASA Part 21G and EASA Part 145. In Germany and internationally, ESG provides products and services for government authorities, as well as defense, public security, and industry sectors.
Find suppliers & manufacturers of Counter-UAS Systems for defense >>