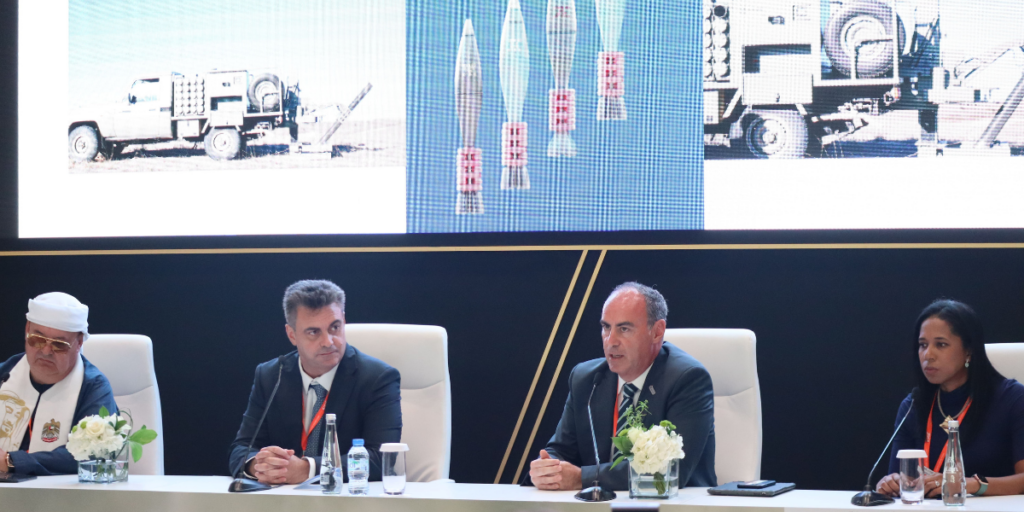 Milanion NTGS, through its UK entity, has signed a Memorandum of Understanding (MoU) with UAE-based Streit Group to explore strategic opportunities to supply, market and fulfil the growing interest in ALAKRAN, a light mobile mortar system.
The agreement was signed by Julio Estrella, CEO of Milanion NTGS, and Ahmed Raza, Deputy Chairman of Streit Group at IDEX 2023, held at ADNEC, Abu Dhabi, where the ALAKRAN, integrated on two vehicles, is being showcased on Streit Groups stands.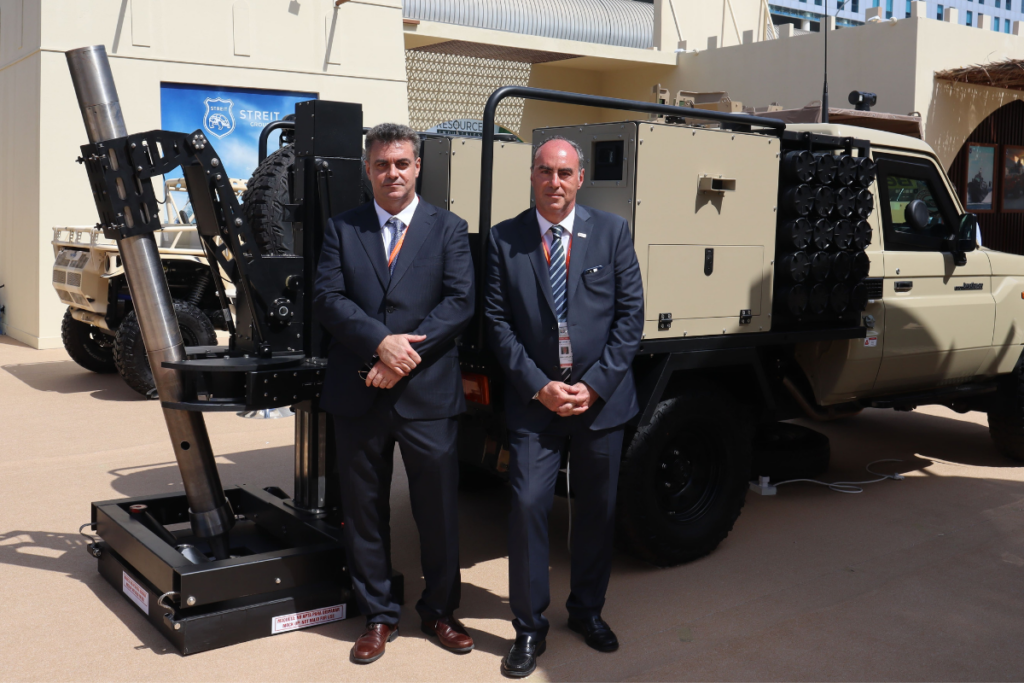 Under the new MoU, both companies commit to expand their collaboration and establish a framework for exploring potential opportunities in existing and new markets for rapidly deployable mobile fire support assets, namely ALAKRAN, tailored to local operational requirements.
Julio Estrella, CEO of Milanion, said: "We look forward to expanding our working relationship with the Internationally renowned Streit Group, to unlock exciting business development opportunities. We are confident that leveraging the combined knowledge, experience and expertise of both companies will identify new markets for business."
"The cooperation with Milanion NTGS is a key relationship for Streit Group," said Ahmed Raza, Deputy Chairman of Streit Group. "With this opportunity, we will be able to incorporate the ALAKRAN system into our existing global supply chain for our broad range of defense products. We are committed to fulfilling the needs of our prestigious clients under one roof, which is in accordance with the mission of our company."
ALAKRAN mobile mortar system is an effective, combat-proven system providing superior mobility, accuracy, speed, and high firepower on the battlefield. With automatic aiming and re-aiming functions, ALAKRAN provides 81/120mm mortar capabilities while transmitting all recoil force to the ground. Its patented barrel cooling system allows for sustained firing, solving operational problems faced by current mortar carriers.
The system is user-friendly and can easily be integrated onto almost any 4×4 vehicle with the ability to adapt to all types of terrain including deserts, mud, snow, and forests, and is heliborne-capable due to its lightweight design.