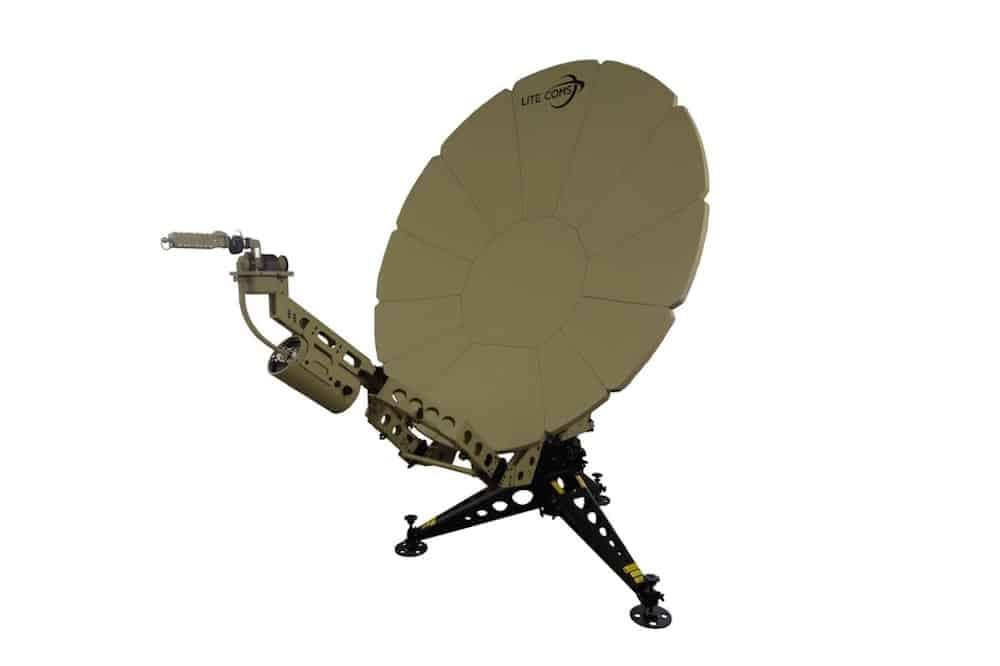 Lite Coms has received O3b certification from SES on the Lite Sat 2.2A Auto Acquire, making the Lite Sat 2.2A terminal the first and only VSAT to be U.S. Army Strategic Command and O3b Medium-Earth Orbit (MEO) certified.
In addition to those certifications, the terminal also utilizes a multi-piece carbon fiber reflector to be low-PIM X-band certified for multi-carrier operations and packs in cases that meet MIL-STD-1472H 3-person lift requirements (less than 112 lbs each).
The O3b certification offers a solution that can leverage the MEO constellation by providing fiber-like connectivity to austere deployed locations.
"The Department of Defense has vast and expansive information at their fingertips," said President and CEO of SES Government Solutions, Brigadier General Pete Hoene, USAF (retired).
"Utilizing both O3b and Lite Coms technological advancements gives our warfighters the information and support needed for mission success. SES GS is pleased to have the opportunity to partner with Lite Coms and help ensure deployed U.S. military personnel have technologies that allow access to near real-time decision-making intelligence at the tactical edge."