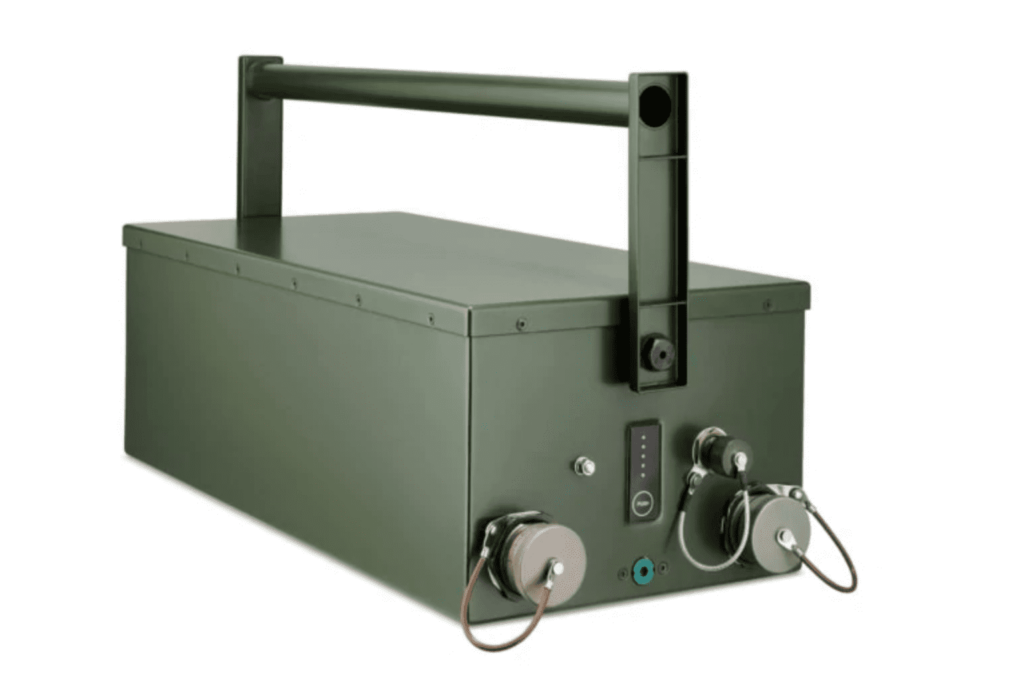 Lincad has launched the LIPS 16 (lithium-ion power system) battery, which offers military-grade performance in a package well-suited to demanding environments.
The LIPS 16 represents the latest in lithium-ion battery technology and design. The battery features a fully metallic enclosure sealed to IP55, providing excellent physical protection and electromagnetic screening.
Originally designed as replacement for a lead acid battery used for an acoustic weapon locating system, the LIPS 16 offers performance characteristics suitable for a wide range of military applications.
An internal discharge feature allows stand-alone discharge of the internal cell stack to below 30%, a vital requirement for transport by air, in accordance with IATA regulations.
Additional features include the ability to update the operational software and interrogate the battery memory using a mobile device. It also has the ability for the internal battery management system to store operational data for user analysis and maintenance activities ongoing.
Peter Slade, Lincad's Joint Managing Director, commented:
"Lincad's current range of LIPS batteries are the result of continued improvements through the integration of new cell technology and enhanced mechanical and electronic design. The ruggedised LIPS 16 offers a next generation product for use across a wide range of applications."
Lincad is at the forefront of lithium-ion battery technology, taking product performance to new limits and producing lighter, more energetic and more powerful batteries than ever before.