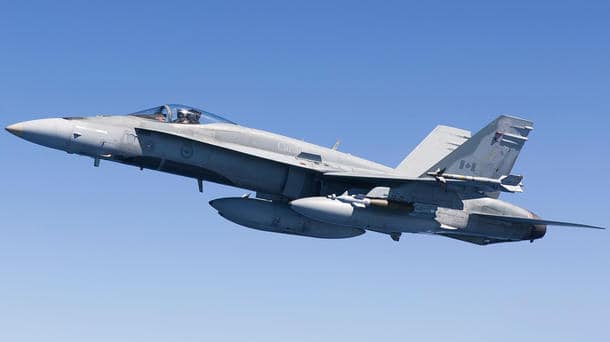 L3Harris Technologies has been awarded a 4-year, $482 million performance based contract extension, with option years, to continue in-service support of the Royal Canadian Air Force (RCAF)'s CF-18 Hornet fighter aircraft fleet until its retirement – currently estimated to occur in 2032.
Under a Sustainment Business Case Analysis process, the four Sustainment Initiative principles of Performance, Value for Money, Flexibility, and Economic Benefits were the drivers in the development of the optimized and tailored solution.
With this contract extension, L3Harris will continue to provide fleet and program management, maintenance, engineering, material management, electronic publications, integrated logistic support, data management and operational software support. Work will be conducted at L3Harris' Mirabel facility, as well as at Canadian Forces Base (CFB) Cold Lake and CFB Bagotville.
"This contract recognizes L3Harris as Canada's only fighter center of excellence, and is a testament to our ongoing performance and commitment to customer focus, flawless execution and long-term partnership with the RCAF," said Ugo Paniconi, General Manager, MAS, L3Harris.
L3Harris recently marked 35 years supporting the CF-18 aircraft fleet, including significant structural life-extension and systems modernization work that has ensured the CF-18 remains operationally relevant, and extending the value of Canada's investment in the platform. This latest performance-based contract will provide flexibility, economic benefits and value as part of Canada's Sustainment Initiative.