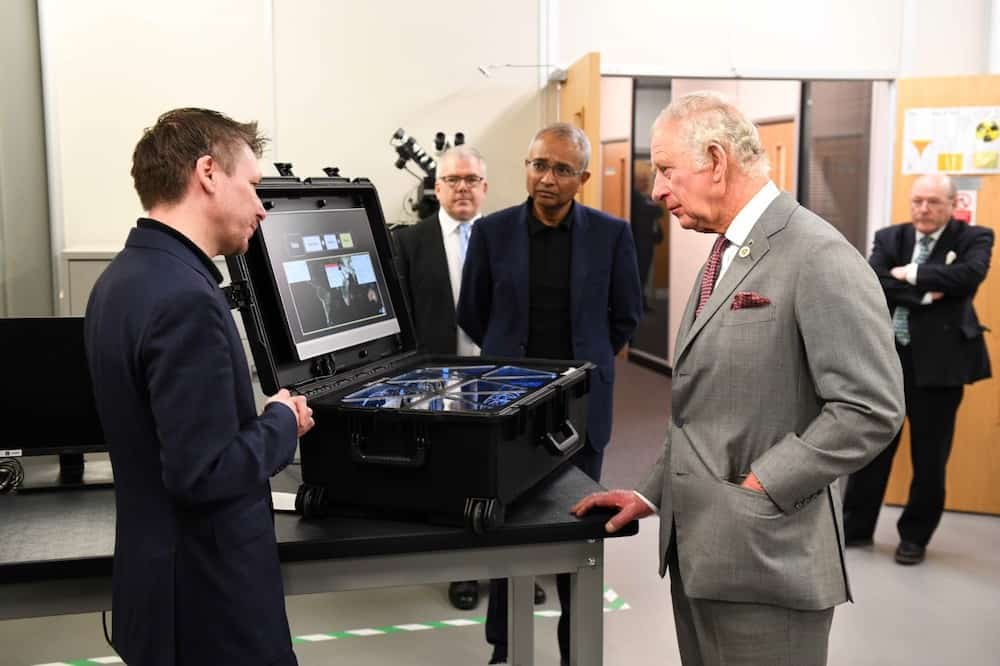 Kromek welcomed His Royal Highness The Prince of Wales to its Sedgefield headquarters on 5 April 2022 where he opened the Brinkman CZT Growth Facility.
Consisting of 154 new furnaces, Kromek's facility is the only CZT production facility in the UK and one of just a few worldwide. CZT Technology is key to many of the Kromek sensing and imaging products across the defense, security and medical sectors.
The Prince of Wales was shown the complete suite of Kromek's radiological detectors, including the handheld, wearable and networked D5 RIID and D3S models which are amongst the most accurate, quickest acting, highly sensitive and lightest most useable detectors on the market. When fitted to the AARM drone system for airborne surveillance and spectroscopy they provide a proven remote reconnaissance and survey capability.
The Royal visit follows shortly after the emergency Extraordinary Summit in Brussels, where the wearable D3S-ID detector was deployed as part of the Chemical, Biological, Radiological and Nuclear (CBRN) protection for the world leaders attending including US President Joe Biden and UK Prime Minister Boris Johnson. The summit coincided with the award of a £1.7 million follow-on order for CBRN detection products and services from one of Kromek's principal UK government customers.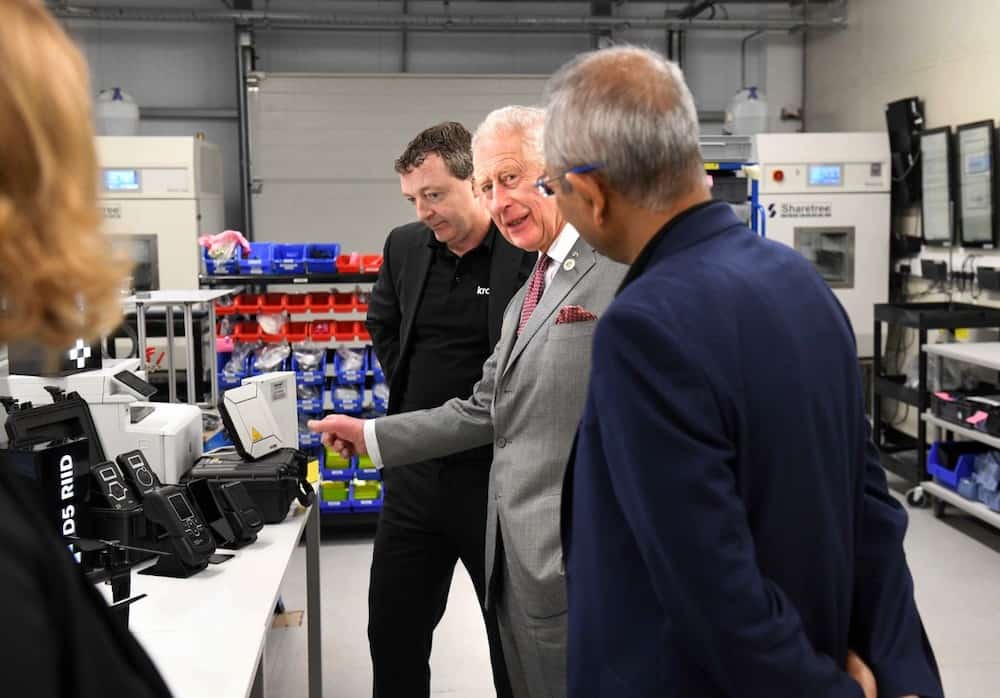 His Royal Highness was shown the new advanced COVID-19 and novel pathogen detection systems, part of Kromek's increasing work in biological agent and pathogen detection. The emphasis of this work has been speed and accuracy of detection coupled with minimal human intervention. A key output of the biological detectors as with the radiation detectors is transferable useable data.
"We were delighted to welcome His Royal Highness The Prince of Wales to our headquarters and demonstrate the world-beating, cutting-edge radiological and biological detection products which play such a vital role in protecting the United Kingdom and our other international customers," said Kromek CEO, Dr. Arnab Basu. "The visit is testament to the work our talented team do here and builds on our Queen's Award for Enterprise-International Trade."
CBRN Manager, Craig Duff, added, "Kromek understands the UK customer requirements for a range of highly sensitive, reliable, easily useable and networked detectors. All our new devices are designed with the user's needs at the forefront of the design criteria."