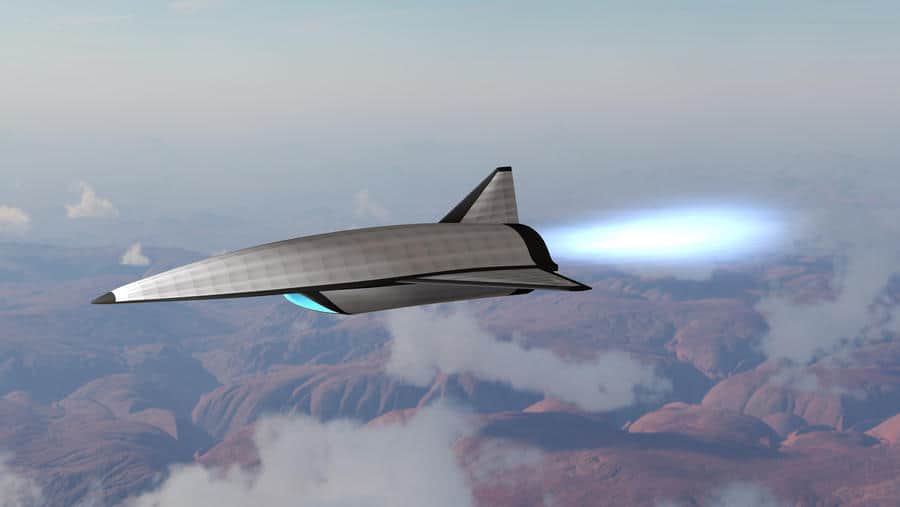 Kratos Defense & Security Solutions has announced its Defense & Rocket System Services (DRSS) Division, in collaboration with Kratos' Unmanned Systems Division, has received a contract from Leidos to join the Mayhem program, and will assist the Air Force Research Laboratory (AFRL) in developing an air-breathing hypersonic weapon system.
In partnership with Leidos, Kratos will serve as a member of the System Design Agent (SDA) team for the Expendable Hypersonic Multi-mission ISR (Intelligence, Surveillance, and Reconnaissance) and Strike Program, also known as Mayhem, which also includes Calspan and Draper.
According to Kratos, the SDA's goal is to design a system that allows rapid relevant technology insertions utilizing the expertise and capabilities from a variety of industry partners. The SDA's role in the program will also include bringing the best of industry together to perform research and development necessary for production of air-breathing multi-mission hypersonic system prototypes. The SDA will be expected to oversee designs, prototypes, and tests to produce and deliver a technical package for high performance, and relevant hypersonic weapon systems.
Air-breathing hypersonic systems use scramjet engines to generate thrust, propelling the vehicle across long distances at speeds greater than Mach 5. The SDA team is tasked with designing and developing a large-class version that surpasses current air-breathing systems in both range and payload capacity and is responsible for delivering a hypersonic system design to include airframe, propulsion system, booster, avionics, and vehicle subsystems.
Dave Carter, President of DRSS, said: "This opportunity will provide a unique capability for our warfighters, and we're excited to be part of the new Mayhem program. As a critical part of the SDA team, Kratos will drive mission success by leveraging our flight-proven agile digital engineering principles and extensive experience in high performance propulsion, hypersonic, and air vehicle design. Kratos has successfully developed and flown several hypersonic "systems" over the last decade, and our internally funded hypersonic investments in unique systems, including Zeus and Erinyes are beginning to pay dividends in important national security solutions."
Eric DeMarco, President and CEO of Kratos, added: "Kratos' mission is to be a disruptive transformation agent to the U.S. National Security industrial base and market, rapidly designing, developing, producing and fielding affordable systems and technology. The Mayhem Hypersonic Systems program award with our strategic partner Leidos is a recent representative example of our continued success."