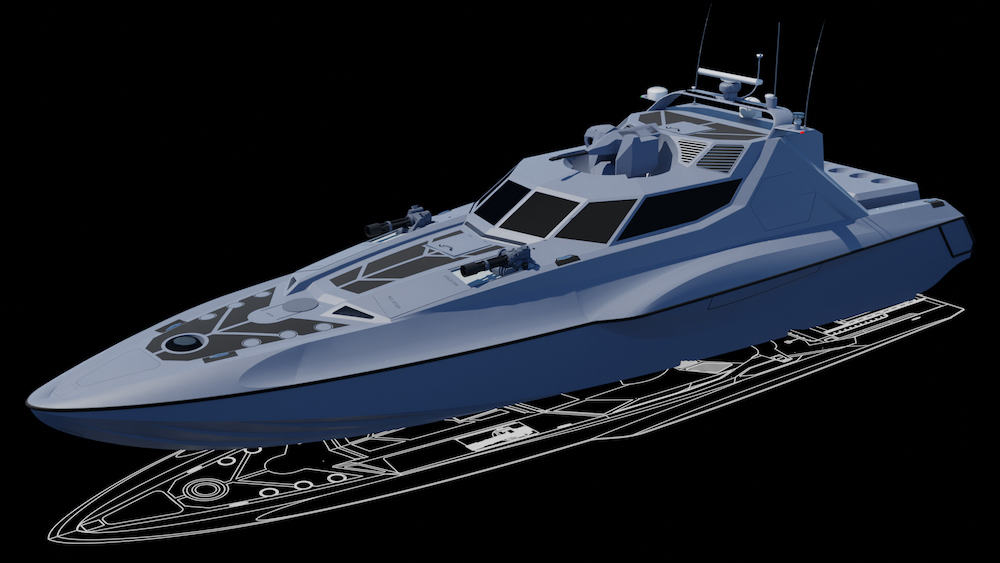 British technology and advanced maritime manufacturing company Kraken Technology Group (KTG) and Steller Systems, a world-renowned naval architecture and marine engineering consultancy, have entered into a formal collaboration.
Steller Systems are the naval architects and marine engineering partners on KTG's K50 KRAKEN program. The two organizations have identified an opportunity to further enhance KTG's ambitious and innovative product development and manufacturing capabilities, as well as to create rapid routes to production for Steller Systems' maritime security concepts.
This partnership is now extending beyond K50 into the development of both fast landing craft and autonomous platforms.
The signing of a formal Teaming Agreement will enable the combined team to accelerate disruptive maritime platforms from concept stage, through architecture and engineering process, to prototyping, production readiness and advanced manufacturing.
Together the companies will create more innovative, customer-requirement focused, integrated and interoperable products with quicker concept-to-readiness timescales, meeting the increasingly diverse demands of the fast-evolving security market.
"We were a formidable team in the development of the K50 KRAKEN, and formalizing a deeper collaboration between Kraken and Steller Systems to further accelerate the delivery of a broader range of similarly game-changing products is a logical and exciting progression," said Mal Crease, Founder and CEO of Kraken Technology Group.
"This collaboration with Kraken Technology Group will act as a force-multiplier for Steller Systems' expertise, providing an expert route to prototype and market for some of our future-facing innovations workstreams, as well as ensuring Kraken's product integrity remains truly world class," added Steller Systems' Managing Director, Rob Skarda.