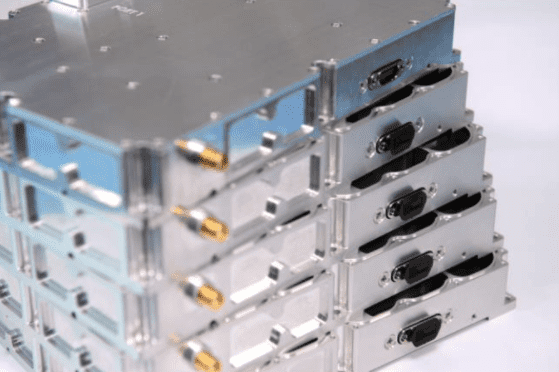 Linwave Technology has released a new Ka-Band Block Up Converter at DSEI in London.
Suitable for commercial military and airborne applications up to 55,000ft, the Ka-Band Block Up Converter operates at 27.5-31GHz. The highly integrated fanless 16W O/P Power amplifier with a converter utilizes die level build and latest Generative Adversarial Network (GAN) technology.
The control interface is Controller Area Network (CAN bus) and ethernet compatible and the unit is only 180mm long for optimum Size, Weight and Power – Cost, Cooling and Compliance (SWaP-C3). The product meets the DO-160G standards for airworthiness along with Airbus, ARNIC and Boeing specifications and MIL-STDs for military aircraft.