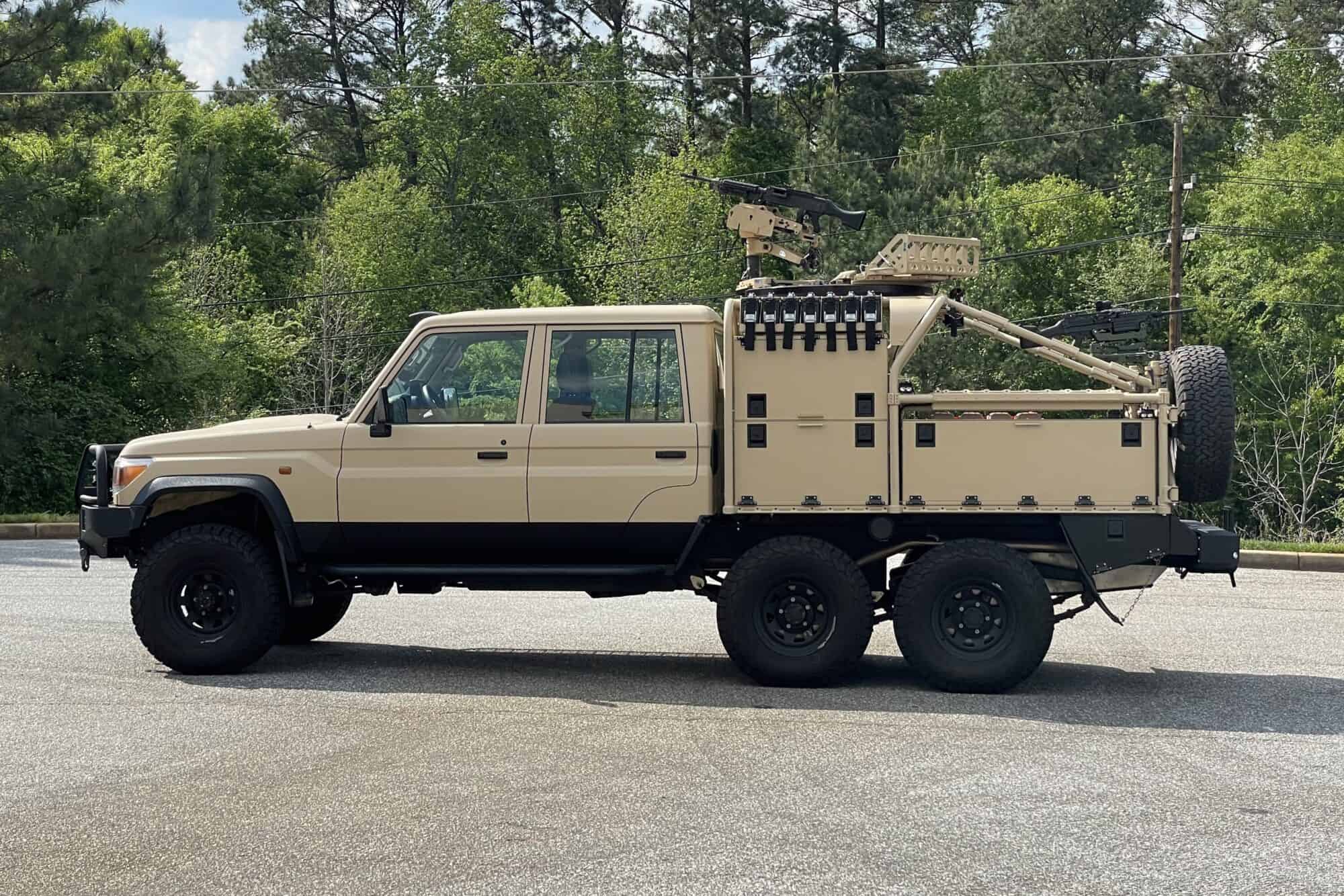 Jankel, a leader in the design and manufacture of high-specification defense, security and NGO vehicle platforms and protection systems, has announced the launch of their Future Toyota Platform Strategy. 
The announcement coincides with DSEI 2023, where Jankel are exhibiting on stand H4-604.
Jankel is a long-established supplier of Toyota based military and civilian armored vehicles (CAVs), and this new strategy has been developed in anticipation of the recently announced developments from Toyota in their forward vehicle line-up.
The Jankel strategy will ensure that a full and common range of Toyota platforms remain available to their global customer base as a fleet solution covering tactical, armored and general-purpose roles.
The future strategy incorporates the range of Jankel tactical conversions integrated with the very latest Toyota developments, including an announcement from Toyota of the new Land Cruiser along with convergence in configurations and specifications across the Hilux and 70 series platforms.
Jankel's armored and tactical 4×4 and 6×6 Fox variants will not only benefit from this immediate commonality — including a common diesel powertrain and automatic transmission option — but will also be future proofed through emerging technologies including the introduction of an electrified powertrain (available in 2024).
Among Jankel's products and services on display at DSEI is the Fox Rapid Reaction Vehicle demonstrated with Generic Vehicle Architecture (GVA) and a stabilized and ultra-light Remote Weapon Station from SIG Sauer.
Andrew Jankel, Chairman at Jankel Group said: "I'm pleased to announce the launch of our new strategy which leverages the very latest products from Toyota. We know the credibility and capability of the Toyota vehicles, and our strategy builds upon our proven range of platforms whilst offering significant commonality benefits for years to come".
He added: "We're in a unique position with the new Toyota and our proven armored and tactical developments to offer our global customer base a common fleet solution on a world leading and prolific base platform".
Find manufacturers and suppliers of military armored vehicles, armored tactical vehicles and armored trucks for defense forces >>