Jankel designs, develops, prototypes and produces armored vehicles, light tactical vehicles, counter-terrorism vehicles and equipment, and customized occupant safety solutions for military, security, government, aid agencies and non-governmental organizations throughout the world.
We've just launched the company's Defense Advancement supplier profile, which has been written and built by our team in collaboration with Jankel to showcase its military vehicles and occupant protection systems.
Read on to find out about a selection of Jankel's offerings: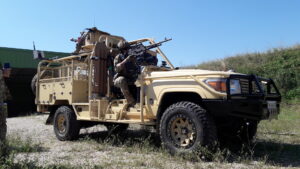 Available in 4×4 and 6×6 variants, Jankel's Fox range of tactical vehicles has been developed to meet demanding operational needs and give maximum functionality, modularity and mobility.
The availability and commonality of the base Toyota platform, together with Jankel's comprehensive range of support services, means the vehicles are fit for purpose and fully supported around the world. Learn more>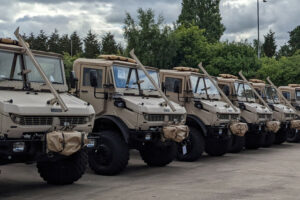 Based on the Mercedes-Benz UNIMOG, the Jankel Light Tactical Transport Vehicle (LTTV) offers a high mobility platform, configurable to customer needs, with modular functionality bringing significant operational advantage. 
Jankel has developed the LTTV as a fully militarized platform, tested and verified against harsh battle-field missions and military standards.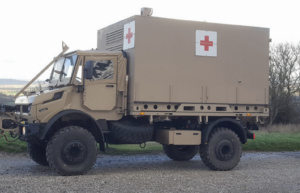 The Light Tactical Ambulance (LTA) is a module variant of the LTTV. The ambulance features a fully enclosed and sealed rear compartment design that accommodates stretchered and non-stretchered occupants and provides a clinical white space suitable for in-field medics.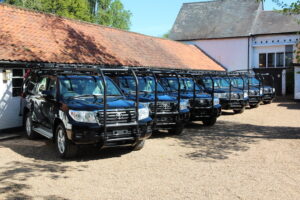 Jankel uses hot-forming technology to improve protection, delivery and price proposition for Civilian Armored Vehicle customers compared to conventional armoring methods.
Hot-forming utilizes large pressed panels that are shaped to fit into the vehicle, resulting in fewer armor panels and therefore fewer welded joints. Applying hot forming results in highly protected, live-fire and blast certified vehicles which can be rapidly manufactured at a competitive price.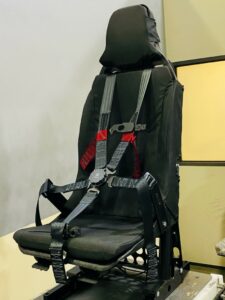 Jankel partners with OEMs worldwide to bring bespoke seating solutions for their light, medium and heavy military vehicles, both new and legacy.
The Jankel team brings a wide range of experience to seat design, including supercar design and commercial aircraft seat ergonomics, allowing the company to work with customers who have key challenges including weight, climate, space and comfort.
To find out more about Jankel's advanced vehicle and occupant protection systems, please visit the company's profile page.