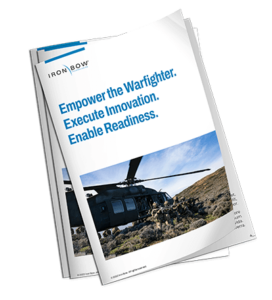 Information Technology (IT) solutions provider Iron Bow Technologies has been awarded the Prime Contract for the Theater Deployable Communications (TDC) Agile Communications Packages (ACP) for the Air Force Life Cycle Management Center (AFLMC) at Hanscom Air Force Base, Ma.
The estimated total value of the contract over the next four years is $144 million.
As part of this contract, Iron Bow will provide TDC ACPs consisting of voice and data networking services at deployed locations, such as Command and Control Centers and theater air bases; provide connectivity among deployed locations; and provide reach-back from the Area of Responsibility (AOR) to Continental United States (CONUS) and Combatant Commanders (COCOMs).
The ACPs will utilize DISA Standardized Tactical Entry Point (STEP) sites as their entry point and will eventually target other forms of transport through the use of SD-WAN.
Iron Bow has supported the TDC Program for over ten years and has produced and delivered over one hundred million dollars in tactical communications equipment and services.
The TDC Program provides enterprise level IT capabilities for expeditionary communications at the tactical edge. The TDC Packages will both extend the greater Department of Defense Information Networks (DODIN) as well as provide a resilient node to support Joint All Domain Command and Control (JADC2) operations.
"We at Iron Bow are honored to be a longstanding partner to the US Air Force, providing advanced and secure communications technologies to help warfighters meet their missions to fly, fight, and win," said Rene LaVigne, President and Chief Executive Officer of Iron Bow.
Find suppliers & manufacturers of Military Communication Systems >>