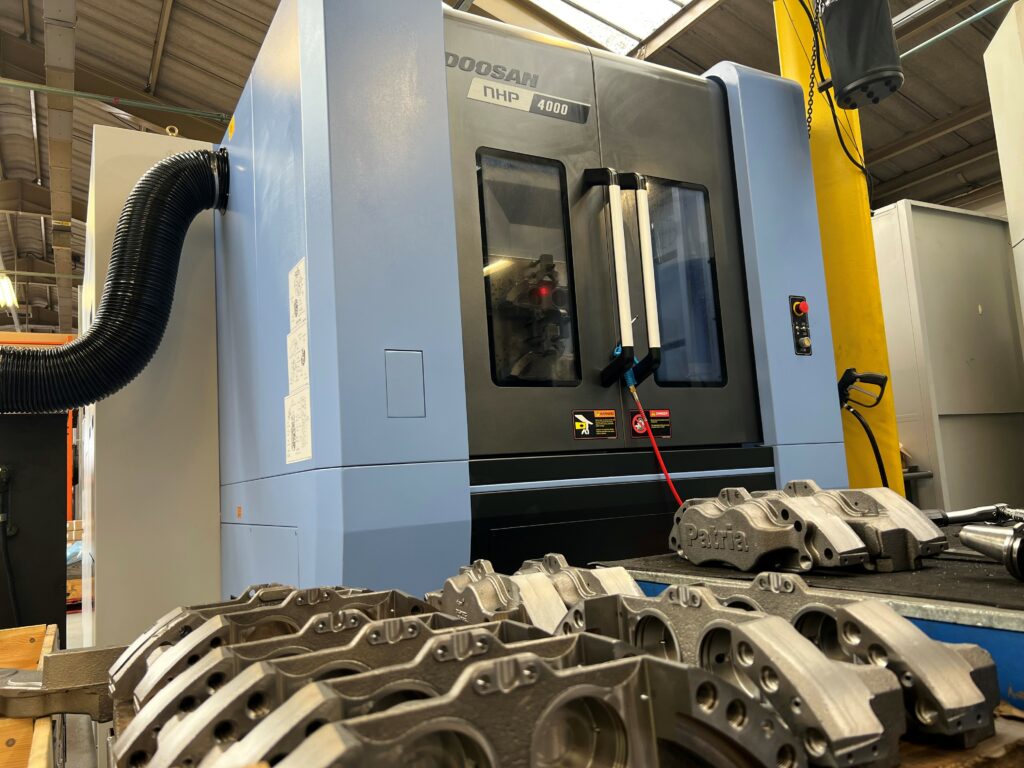 Alcon Components Ltd has announced a £300,000 investment in new machinery focussed on increasing production capacity. Due to the growing demands of the specialist vehicle division, the investment in new machinery will help the company service increasing orders for the volume production of braking components from axle manufacturers, military vehicle OEMs and armored vehicle conversion specialists.
Alcon's new machinery will boost the Tamworth site's production capacity and increase security of supply by spreading the specialist vehicle production work across multiple Alcon sites. The new machinery will primarily be used for volume production in the defense and security sector where Alcon is fast becoming the global braking partner of choice.
This further investment decision comes off the back of some recent milestone successes in the defense and security sector. Alcon is the selected braking partner for Patria's 6×6 and 8×8 vehicles that are winning multiple orders globally, securing a considerable volume of braking component manufacture for Alcon.
Alcon's armored vehicle braking kits are also in high demand as the new Toyota LC300 armored designs are rolled out by the world's leading armoring companies. Behind the scenes, Alcon are working with a number of premier defense vehicle manufacturers working on global vehicle projects that cannot yet be announced.
Alcon has over 35 years of experience in engineering high-quality and high-performance brakes and clutches for specialist vehicles. This combined with their proven pedigree in rapidly solving the unique braking problems created by the operational demands of the military environment, put them in a strong market position. Sought out by some of the world's finest defense industry vehicle OEMs, Alcon braking systems are used by over 20 defense and security equipment OEMs, including Patria, Supacat, BAE, Ricardo and Jankel. Alcon specialize in providing bespoke braking systems that fully meet the demanding requirements of the challenging, high-performance, modern-day battlefield.
Jonathan Edwards, Group Sales Director at Alcon said "We're very proud of the fact that multiple armored vehicle manufacturers and modifiers are contacting us to solve their specific braking problems that occur every time weight is added to any vehicle. We've got some fantastic new projects on the go that we're not yet able to disclose and having added production capacity sets Alcon up to be ready for those, whilst continuing to deliver our current orders".