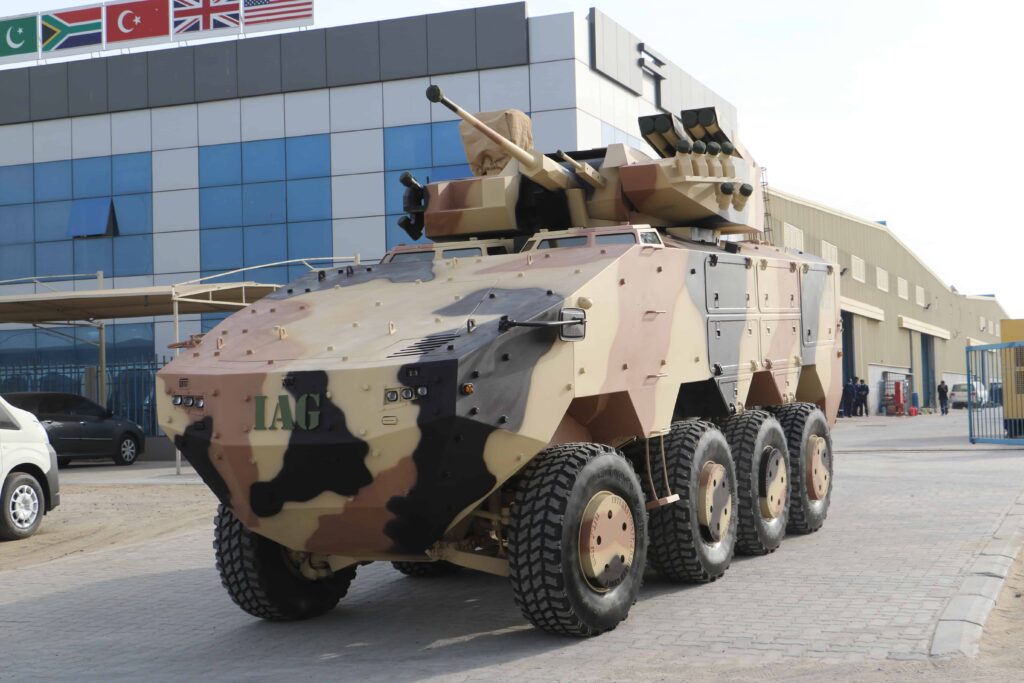 International Armored Group (IAG) has launched the newest addition to its armored vehicles range; the RILA 8×8 Armored Infantry Fighting Vehicle (IFV).
The RILA 8×8 IFV is revolutionary in the 8-wheeled armored fighting vehicle category, with multiple versions of the vehicle available with different features, specifications and armaments.
The standard configuration includes a 25mm main weapon system with 7.62 mm secondary weapon station, with the option for the end user to customize additional weapons systems suited to their mission. The RILA 8×8 can be fitted with a multitude of options including hydraulic winch system, amphibious capability, 360° video camera surveillance system with night vision cameras / thermal camera system, fire suppression system, CBRN, Battle Management systems (BMS), RPG Net and an Auxiliary Power Unit (APU).
The vehicle can be armored up to STANAG 4569 LEVEL 4 protection, and available gross vehicle weight rating GVWR ranges between 26,000 – 32,000 Kgs.
A powerful 13.0L or 16.0L diesel engine produces between 550HP to 720HP, allowing the vehicle to be driven at well over 105km/h, with the ability to maintain a cruising range of 720KM depending on driving conditions.
Equipped with blast attenuation seats, the RILA 8×8 can seat up to 12 fully geared personnel including driver and commander.
The RILA 8×8 IFV is now mission ready and available for delivery.