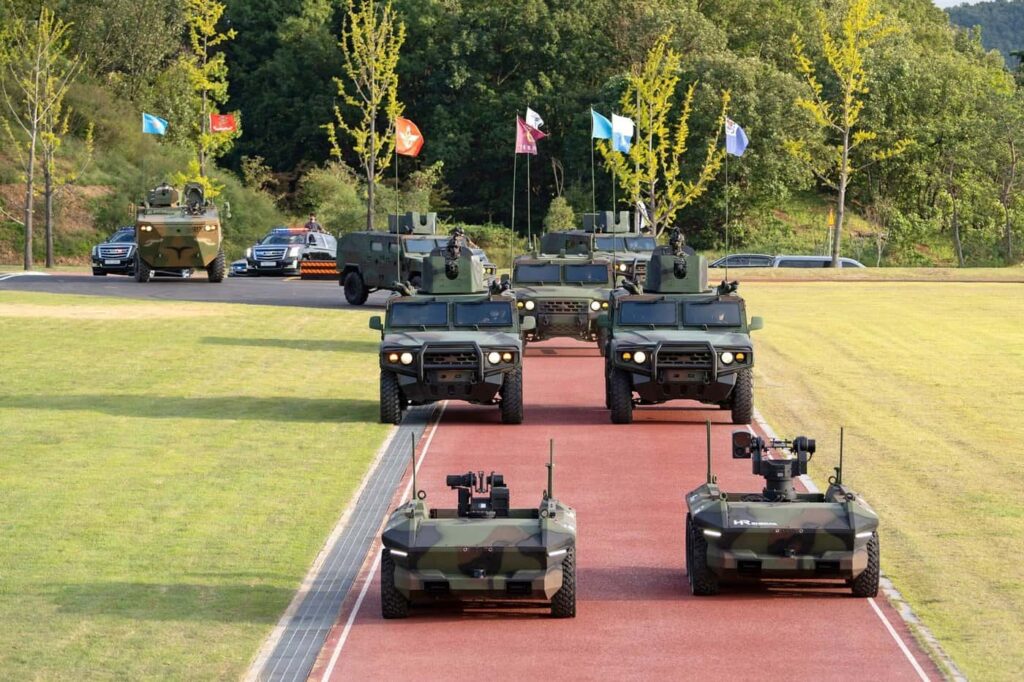 Hyundai Rotem has demonstrated its new HR-Sherpa multipurpose unmanned ground vehicle at the 72nd Anniversary Armed Forces Day Celebration held at the Special Warfare Command in Icheon City, Gyeonggi Province, on 25 September.
During the event, two HR-Sherpas led a column of RoKA and homeland security vehicles, including a Hyundai Rotem wheeled armoured vehicle (WAV), with the UGVs performing security and guard duties.
HR-Sherpa is a multipurpose unmanned vehicle for civil and military use. Smaller than a compact car, the UGV has a 6-wheel electric drive system and an operational weight of 1800kg including payload. The vehicle uses airless tyre technology to ensure there is no risk of puncture, enhance survivability in the event of wheel damage. The UGV has excellent maneuverability and a 360-degree rotation capability.
Equipped with an optional remote control weapon system (RCWS) manufactured by Hyundai Wia, HR-Sherpa is well-suited to long-range detection and reconnaissance missions, however it can also be configured for other missions including evacuating supplies and patients, supporting firepower, and detecting dangerous substances.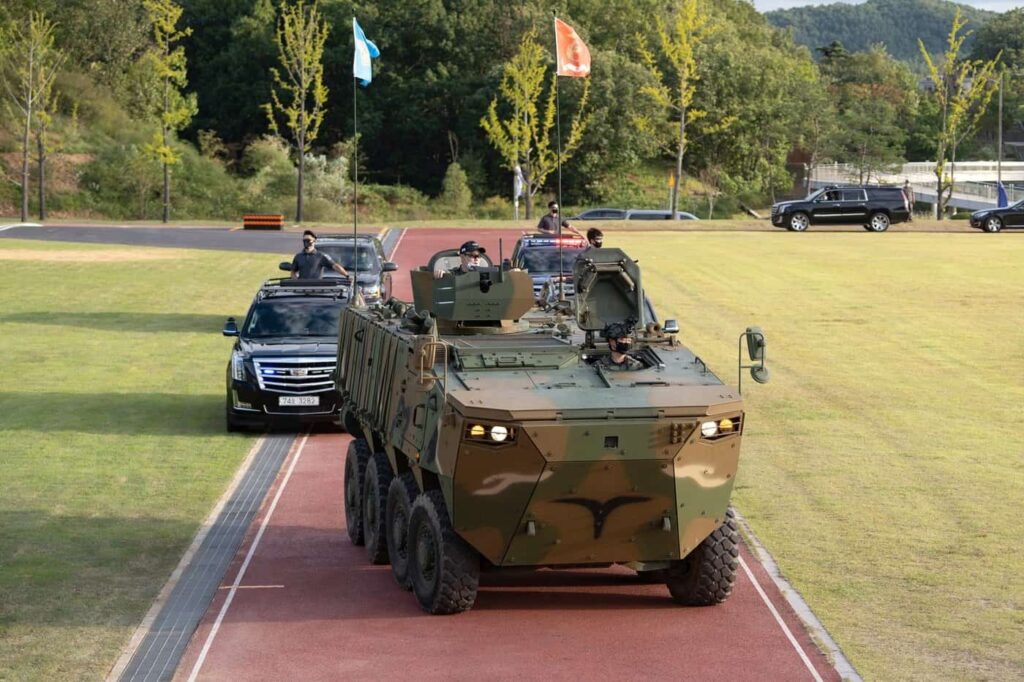 HR-Sherpa's ability to perform remote and autonomous driving-based security and security missions was demonstrated in November 2019 with the Security and Safety Control Group at the 2019 ASEAN-Korea Special Summit.
Hyundai Rotem plans to develop and target global markets by continuing R&D of unmanned systems including HR-Sherpa, to steadily develop competitiveness in the unmanned system sector.